Ho Chi Minh City infrastructure firm seeks to build $1 billion elevated road under PPP mode
Xuan Thinh
Monday |

06/29/2020 18:04
---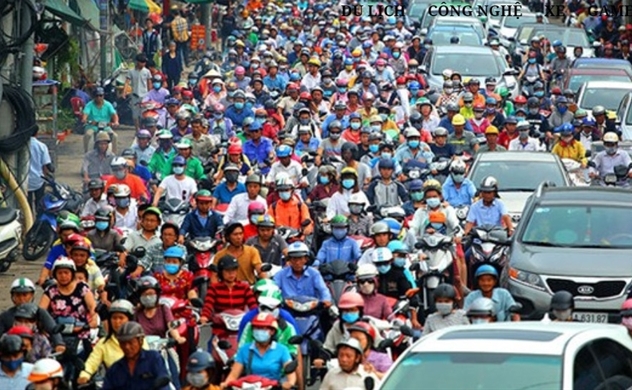 Elevated roads are expected to help reduce traffic congestion in Ho Chi Minh City: Photo: Ngoc Duong | Thanh Nien
The Infrastructure Investment JSC, known as CII, is doing study for a 14-kilometer elevated road that links Tan Binh and Binh Chanh District, the company said in a statement.
The Ho Chi Minh City-based infrastructure developer will submit the plan to the government for opening bidding to choose investor under the Public-Private Partnership according to the recently-approved PPP law.
Beside the metro system and the monorail lines, elevated road system is expected to help reduce traffic congestion in the city. 
Under a plan approved by the government, Ho Chi Minh City was expected to complete construction of a total of five elevated roads with length of 70.7km, Viet Nam News reported.
Elevated roads and ring roads play a major role in easing traffic congestion as an inner elevated system creates a network connecting the city centre with airports, seaports and gateways.
However, since the planning in 2005, no elevated road has been built, the paper said. 
In a recent meeting of the city government, Vo Van Hoan, vice chairman of the city People's Committee, asked departments and agencies to draw up plans to build elevated roads.
Beside the eight metro lines, which were planned or put under construction in the city, the municipal government is also planning to build several tram lines, monorail lines which are expected to contribute to help reduce traffic congestion.
The city's first metro line Ben Thanh Suoi Tien is expected to be operated by 2021 while construction process of other metro lines numbered 2, 3, and 5 have been in faster progress.
According to the Management Authority For Urban Railways, the city will build three tram lines or monorail including a 13-kilometer line from Ba Son in District 1 to Western Bus Station in Binh Chanh district, a 27-kilometer line from National Highway No. 50 to Binh Thanh, and a 165.km line from Go Vap to Quang Trung Software Park.
- CORRECT: to 'elevated road' from 'monorail' in headline and first paragragh. We apologize for the mistake.    
► Ho Chi Minh City accelerates $2bln Metro No.2 project construction
► Ho Chi Minh City considers pre-feasibility study for $1.66bln metro line No.5
► Ho Chi Minh City seeks gov't approval to build third metro line worth $3bln
Same category news