Quang Nam wants private sector to build Chu Lai Airport on restricted budget
Khanh Minh
Monday |

07/06/2020 15:49
---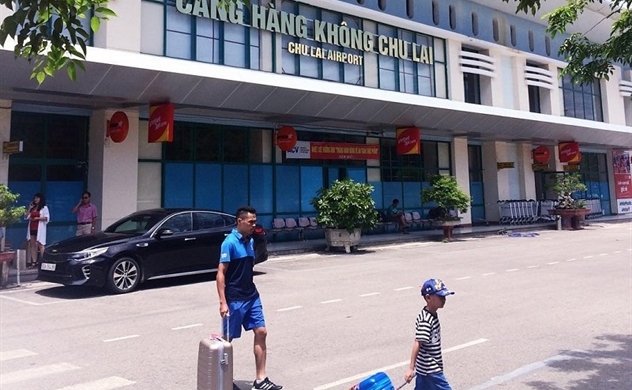 Photo: wolverineair.com
Leaders of Quang Nam province is seeking approval to allow private companies to invest and operate Chu Lai International Airport, a similar policy applied to Van Don Airport in Quang Ninh province.
During a meeting with Minister of Planning and Investment Nguyen Chi Dung on weekend, the provincial leaders proposed to invite private sector to participating in the project, Zing News reported.
Earlier, the provincial leaders called for investment into developing Chu Lai International Airport, not using State budget sources.
Chu Lai is planned to become an international airport by 2030, with the capacity of five million passengers a year. The airport will be further upgraded and expanded to gradually transform into a center for the transshipment of goods, as well as repair and maintenance of large-sized aircraft.
Therefore, it needs to study and adjust the planning of Chu Lai Airport to meet the development needs of Quang Nam province and the central region.
Beside, the provincial leaders is also seeking approval to call the private sector to build and operate a 50,000 tons seaport, which will serve import and export, help receiving international cruise ships to Chu Lai.
The proposal was made due to the restricted local State budget revenue. Among 4 years, between 2017 and 2020, the province reported budget deficit 3 years. It is expected that the locality to face a deficit of VND7 trillion ($301 million).
Jan.-June economy contracts 11%
During the first 6 months of this year, the province's economy contracted 11.49 percent from 2019 due to the severe impact of the COVID-19 pandemic.
In particular, agriculture, forestry and fisheries are the only areas with a growth of 3.3 percent while the industry and construction sector contracted 20 percent.
Total State budget revenue in June 2020 was estimated at VND8,138 billion ($351 million), down 35.6 percent over the same period of last year.
Since early this year, Quang Nam has granted six new foreign direct investment projects, down 46 percent over the same period. Total registered capital was more than $33 million, up 36.4 percent from 2019.
Same category news