Manufacturing and processing sector creates 300,000 new jobs every year
Khanh Minh
Thursday |

01/07/2021 14:03
---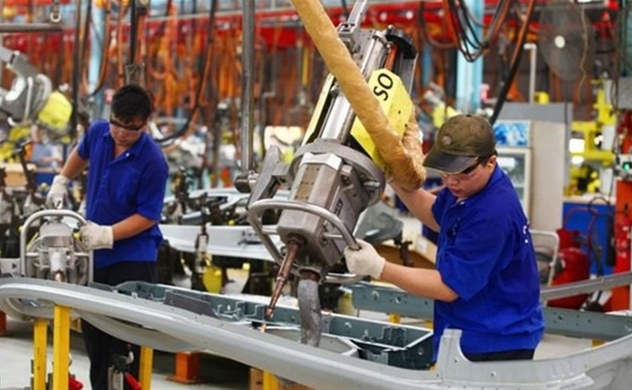 The manufacturing and processing sector has become the main growth-driver of the industry. Photo: tuoitre.vn
The manufacturing and processing sector creates more than 300,000 new jobs every year, contributing much to the country's economic development, according to a report from the Ministry of Industry and Trade.
The industrial production index of the industry increased from 7.4 percent in 2016 to 9.1 percent in 2019. In 2020, despite the serve negative impacts from the COVID-19 pandemic, the index increased 3.4 percent from 2019.
The sector has become the main growth-driver of the industry.
The section's contribution to GDP has increased from 27.1 percent in 2016 to 28.5 percent in 2019, and 27.54 percent in 2020. Including construction, the share of GDP will increase from 32.7 percent in 2016 to 34.5 percent in 2019 and 33.7 percent in 2020.
Vietnam maintains a steady growth momentum in import and export activities with the total import-export turnover reaching over $500 billion for the second consecutive year. Total merchandise import and export turnover increased by 1.6 times from $327.8 billion in 2015 to about $543.9 billion in 2020.
Trade surplus in 2020 hit $19.1 billion, nearly $11 billion higher than 2019 surplus. The figures were 11 times higher than 2016 surplus of $1.78 billion, according to Ministry of Industry and Trade.
Vietnam has signed and participated in 15 free trade agreements, including two new generation free trade agreements, CPTPP and EVFTA.
The economy has a large openness and trade relations with over 230 markets, including FTA with 60 economies, creating favorable conditions for Vietnamese businesses to expand markets, participate deeply to the global value chain and production network.