Vietnam's exports fall 17.4% amid coronavirus fears
Xuan Thinh
Thursday |

02/13/2020 13:45
---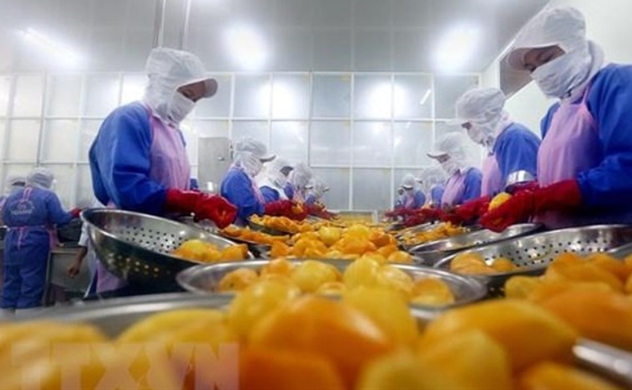 Photo: VNA
Vietnam reported double-digit decrease on both exports and imports in the first month of 2020 due to the negative affect of coronavirus outbreak, preliminary statistics of the General Department of Customs show.
January exports fell 17.4% from year ago to $18.3 billion while imports dropped 13.7%. Export turnover of several agricultural products have dropped by many tens of percent over the same period last year.
Seafood exports decreased by 33.2% while vegetable and fruit exports dropped 20.6%, cashew nuts, 35.4% and coffee suffer 29.9% losses.
As of end-January, five commodity groups had export turnover of over $1 billion.
Phones and components reached nearly $2.7 billion, down 18%; textile and garment reached $2.47 billion, down 25%; machinery, equipment, tools and spare parts reached $1.48 billion, down 4.2%; footwear reached $1.4 billion, down 20.9%.
However, exports of computers, electronic products and components grew 8.2% to nearly $2.7 billion.
Shipments to the U.S. market dropped 7.3% since coronavirus outbreak hindered trade activities.
Under the pressure of the novel coronavirus crisis, Vietnam's government decided to limit cross-border trade with China and suspend all flights to and from the epidemic-hit country.
For import, turnover in the first month of 2020 reached nearly $18.6 billion, down 13.7% over the same period of last year.
► Vietnam trims 2020 economic growth forecast to around 6% as coronavirus risks
► Coronavirus outbreaks cut Vietnam's January export to China by 35%
► Coronavirus costs Vietnam's aviation sector at least $418 million