Vietnam generates $1.2 trillion GDP in five years, PM Phuc says
Bich Phuong
Wednesday |

11/11/2020 13:01
---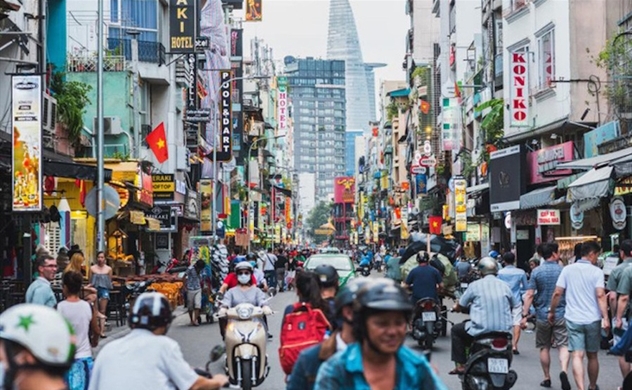 Vietnam's GDP per capita has risen nearly 145 percent in the last six years to $9,000. Photo: openstock.vn
The Southeast Asian economy garnered $1.2 trillion in gross domestic product during the last five years, Prime Minister Nguyen Xuan Phuc told legislators during a National Meeting held in Hanoi.
The achievement was made when the country suffered great challenges from natural disasters including record drought in the Mekong Delta, Formosa environmental incidents, flash floods in the central region.
The country also created 28 million jobs while managing to cut poverty ratio from 9.8 percent to under 3 percent between 2015 and 2020.
"We will continue to make continuous efforts to sustainably reduce poverty for the remaining 3 percent of households, especially people in rural, mountainous, ethnic minority areas, poor core areas," he said, adding GDP per capita has risen nearly 145 percent in the last six years to $9,000, adding Vietnam is considered one of 12 most successful emerging economies. This year, the country is also among those posting the highest growth.
With the Covid-19 pandemic hurting the economy, Vietnam has revised GDP growth target of 2-3 percent this year compared to 7.02 percent last year. For next year, the government got National Assembly's approval for a growth at 6 percent.
► Vietnam projects 2021 budget deficit at 4% GDP from 3.8% deficit in 2020
► Industrial production expands 2.7 pct. in Jan-Oct period amid virus fears
Same category news
Latest news
Reuters | Alexandra Alper, Humeyra Pamuk