Industrial production expands 2.7 pct. in Jan-Oct period amid virus fears
Bich Phuong
Thursday |

10/29/2020 14:56
---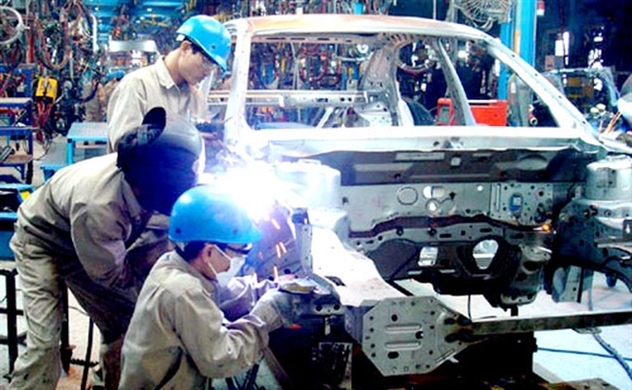 Industrial production posted a year-on-year expansion of 2.7 percent in the first ten months this year. Photo: CafeF
Industrial production posted a year-on-year expansion of 2.7 percent in the first ten months this year despite the impacts of Covid-19 pandemic, the General Statistics Office reported Thursday.
However, the 2.7 percent growth in industrial production in the first 10 months was much lower than the 9.5 percent increase in the same period in 2019.
In October, industrial production was estimated to expand 3.6 percent from the previous month and by 5.4 percent from the same period last year. The figure is higher than industrial production in August with 3.5 percent and 2.3 percent in September.
The mining industry fell sharply 14.5 percent while the processing and manufacturing grew 8.3 percent during the past month when the pandemic was controlled well in the country and the economy resumed normal operations.
Production of drugs, pharmaceutical chemistry and pharmaceuticals increased up to 25.4 percent over the same period last year while production of coal and refined petroleum increased 22.6 percent.
In the 10-month period, industry production of manufacturing drugs, pharmaceutical chemistry and medicinal materials increased 31.2 percent.
Despite the bright signal, number of employees working in industrial sector as of early October slightly increased 1.1 percent from the same period last month and decreased 2 percent from the same period last year.
Number of employed workers in State-owned firms dropped 1.7 percent while the employed workers in non-state enterprises decreased 3.4 percent.
Same category news
Latest news
Reuters | Alexandra Alper, Humeyra Pamuk