Vietnam's real estate sector attracts over $6.6 billion in bonds
Dai Le
Monday |

07/18/2022 14:48
---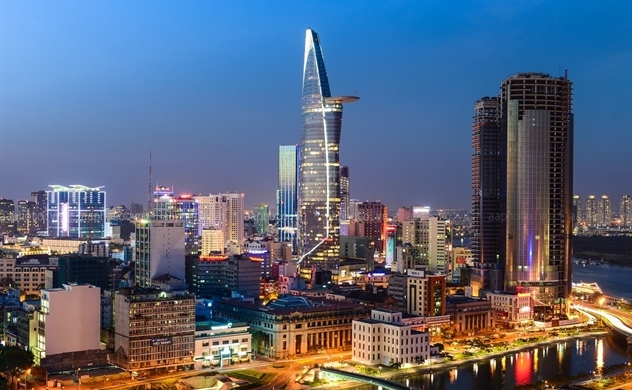 Photo: baoquocte.vn
Real estate firms have mobilized nearly VND90,000 billion ($3.8 billion) of bonds in the first half of 2022, according to Ministry of Finance.
At the recent conference, State Bank Governor Nguyen Thi Hong informed by end of May, the investment balance of real estate corporate bonds reached VND154,050 billion ($6.6 billion), accounting for 49.8% of the total bond investment businesses and increased by 18.7% compared to the end of December 2021.
In order to develop this market in the coming time, the SBV proposes to complete regulations related to securities and corporate bonds, to establish reputable and transparent credit rating companies in capital mobilization activities in the stock market.
"At the same time, improve the ability to mobilize capital from other sources such as the stock market, FDI capital. To develop these markets into effective long-term capital mobilization channels, reducing dependence on capital credit," said Hong.
In addition, leaders of the State Bank Governor said that they will continue to implement risk control solutions for banking activities, including controlling risks for real estate credit and ensuring the safety of banking operations.
Discussing the status of real estate bond issuance, Deputy Finance Minister Nguyen Duc Chi said that in the first 6 months of the year, real estate businesses have mobilized nearly VND90,000 billion ($3.8 billion) through bond issuance. Some large corporations have also expanded into the international market with a total issuance volume of over $1.3 billion in the period 2019-2021.
Ministry of Finance proposes to focus on perfecting policies and laws in the direction of strengthening corporate governance bond market supervisor. Deputy Minister of Natural Resources and Environment Le Minh Ngan assessed that in some localities, the phenomenon of "trigger auction", "green army, red army" appeared.
Forecasting the real estate development trend in the coming time, Do Viet Chien, Vice President of Vietnam National Real Estate Association, said that the residential real estate segment will continue to develop.
Land supply in the coming years will also be concentrated in the vicinity of big cities, sticking to the major ring roads of urban areas. The industrial real estate segment is also forecast to continue to grow, and office, retail, and resort real estate will have many changes. Chien said that the market is loading more types of multi-purpose goods such as condotels, shophouses, resorts, and villas.
Tourism real estate is a product that has been formed in reality but has not yet had a specific regulatory law. Deputy Minister of Planning and Investment said that tax financial tools must be used to limit real estate speculation. It is necessary to accelerate the implementation of policy in the field of housing development for workers, social housing, and renovation of old apartment buildings.
Source: Zing News