IFC invests in $75mln bonds of Vietnam-based property developer Phu My Hung
Xuan Thinh
Monday |

07/06/2020 17:09
---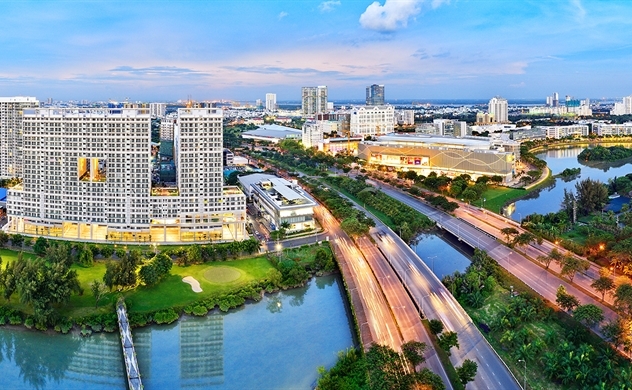 Photo courtesy of Phu My Hung
International Finance Corporation is subscribing to a $75-million bond issuance by Phu My Hung Development Corporation to help the company sustain its property development operations amid pandemic, the credit institution said.
The investment was said to enable the company to extend financial relief to clients, suppliers, and contractors along its property value chain, helping preserve jobs and contributing to a resilient local economy.
Taiwan-invested Phu My Hung, an established real estate developer in Vietnam, supplies housing mainly in Ho Chi Minh City and also leases office and retail space to more than 300 businesses, most of which are small and medium enterprises.
Recent business disruptions caused by the impact of COVID-19 have affected the real estate developer's clients, including lessees, homebuyers, suppliers, and contractors.
"Local businesses are the primary engines of job creation, which drive the national economy. With the COVID-19 situation, IFC's support will enable us to extend financial relief to our local clients," said Gary Tseng, CEO of Phu My Hung.
This bond is the first IFC COVID-19 response project in Vietnam. It comes under the Real Sector Crisis Response Facility, which will provide $2 billion globally to IFC's existing clients in health care, infrastructure, manufacturing, agriculture, and services industries to cope with the pandemic.
IFC plans to provide $8 billion COVID-19 fast-track financing to support the private sector and preserve jobs across the world.
Earlier, in 2019, by subscribing in $75-million bonds, IFC helped Phu My Hung to expand its housing projects in Vietnam's Hoa Binh province, aiming to improve local residents' access to quality housing as well as education and health-care services.
Having successfully contained the pandemic, Vietnam is now addressing the impacts of COVID-19 on its economy, especially in trade, services, and construction, the three most severely affected sectors.
In February, IFC had increased trade finance limits for Vietnamese banks as a rapid response initiative to address, in advance, potential trade finance challenges triggered by the COVID-19 outbreak.