As many as 598 Vietnam's real estate firms register to quit in 2019
Ha Duyen
Monday |

01/20/2020 17:57
---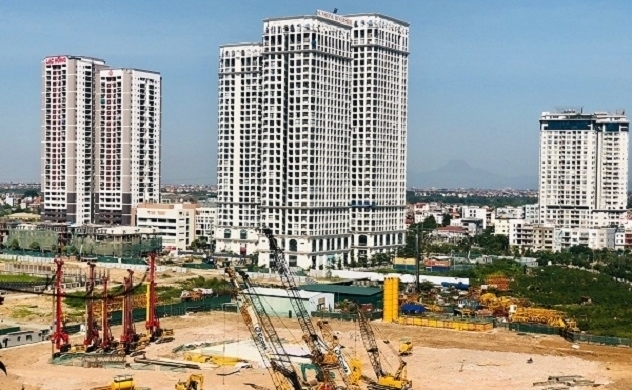 Illustrative. Photo: chinhphu.vn
Number of real estate firms in Vietnam registered to suspend operations has increased by almost 37% to 598 enterprises in 2019, according to data from Ministry of Planning and Investment.
Delayed administrative procedures and the authorities' temporary halt on project approval, frauds, low liquidity and tightening credit have become major challenges of Vietnamese property sector, leading to official shutdown of 686 real estate companies in 2019, an increase of 39.4% against 2018.
Real estate business ranked first among the businesses registered to suspend operations.
Last year, only one housing project was approved in Ho Chi Minh City, down 92% compared to 2018. This was the second year the real estate market face difficulties and challenges, according to Ho Chi Minh City Real Estate Association.
Several real estate agents had to shut down their businesses since there was not enough supply. As of end-2019, 89,282 real estate agents withdrew from the market, up 20.2% compared to 2018.
Falling in supply will be a major challenge of the market in 2020 and this situation will last until 2022, VnExpress cited Nguyen Tran Nam, Chairman of the Vietnam Real Estate Association.
According to report from the Ho Chi Minh City Real Estate Association, the number of completed units in the first nine months of 2019 fell by 53 percent year-on-year to 12,453, while only 12 projects were approved, a 72 percent decline.
The report cited conflicting provisions in various laws regulating the sector making it difficult for developers to obtain licenses.
Latest news
Reuters | Alexandra Alper, Humeyra Pamuk