Shoemaker PouYuen temporarily lays off additional 6,000 workers in Vietnam
Xuan Thinh
Thursday |

07/02/2020 15:15
---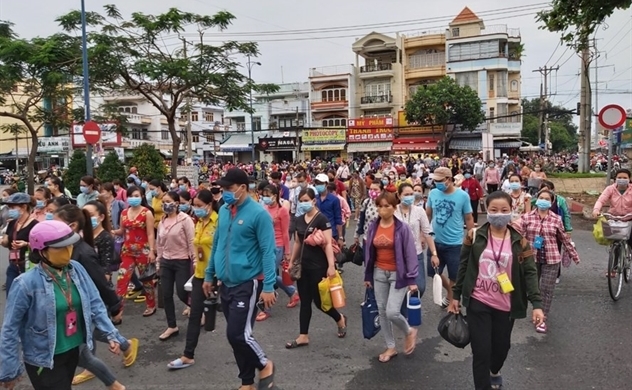 PouYuen temporarily lays off 6,000 workers after ending labour contract with nearly 3,000 employees. Photo: Lao Dong
Taiwanese shoemaker Pouyuen, the largest employers in Ho Chi Minh City has announced it was laying off 6,000 workers temporarily since the Covid-19 pandemic caused order shortage.
The workers will have to stay at home for one month, from July 1 to July 31, VietnamFinance cited an announcement from PouYuen Vietnam.
The company said it has been in difficult situation since April 2020. With fewer orders, the company had to arrange workers to take turns and wait for their work shift.
During the time staying at home, the workers receive minimum wage of VND4.42 million per month. The number of orders has dropped sharply, PouYuen representative said.
Earlier, the company laid off 2,786 workers, including 2,321 female workers and 465 male workers.
Several laid-off workers with 17-18 years of experience with the company and could receive severance pay of VND150 million to 180 million ($6,450-$7,740), while those working for over 20 years could get up to VND250 million ($10,740), VnExpress reported.
Established in 1996, PouYuen Vietnam Company has more than 60,000 workers. Since the Covid-19 pandemic was reported in the country, several footwear enterprises tried to retain workers and production activities, but their buyers have not resumed operation.
FDI enterprises are the mainstay of the economy, contributing more than 75% of the total export turnover of the economy.
► Biggest employer in Ho Chi Minh City to fire 6,000 workers on order shortage
► Ho Chi Minh City wants biggest employer to close over Covid-19 risks
► Ho Chi Minh City's biggest employer lays off nearly 3,000 workers
Source: VietnamFinance
Same category news