Biggest employer in Ho Chi Minh City to fire 6,000 workers on order shortage
Xuan Thinh
Friday |

06/12/2020 11:09
---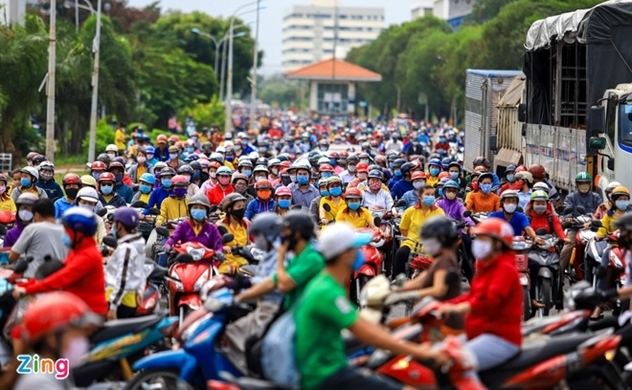 Pouyuen Vietnam, employer of almost 70,000 workers in Ho Chi Minh City, plans to cut 6,000 employees on shortage of orders, Zing cited the company's Chairman of Labour Union Cu Phat Nghiep.
Footwear maker is building a roadmap to gradually reduce staff in three months till August to maintain production and business activities.
The Pouyuen representative said that orders have dropped sharply in the second and third quarters. In the fourth quarter, the business has not received any order. The number of workers to be laid off is projected at 6,000 people.
Imports of textile and garment materials have resumed recently, but orders for export to Europe and America remain limited. Businesses said the number of orders has dropped by between 20% to 50%, Chairman of Ho Chi Minh City Textile and Garment Association Pham Xuan Hong told Zing.
Over 29.5% of workers in Ho Chi Minh City lost their jobs in the first quarter of 2020. Number of laborers in April continued to decrease by 36.62%, Ho Chi Minh City Statistical Office said.
Earlier, the city government asked the Taiwan-invested shoemaker to temporarily shut down to prevent the Covid-19 infections. Pouyuen was ordered to close from April 13-15.
Ho Chi Minh City is home to 450,000 companies with 3.8 million employees.
► Nearly 97% of COVID-19 patients in Vietnam recovered
Source: Zing News
Same category news