Vietnam's Jan.-May budget deficit seen at $1.1bln vs $3.4bln surplus in 2019
Khanh Minh
Friday |

06/12/2020 15:24
---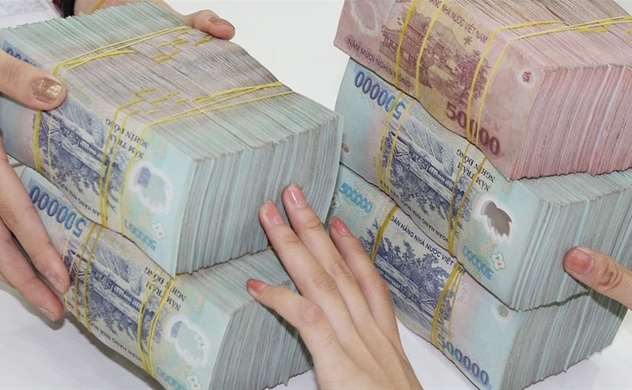 An estimated VND577 trillion ($24.8 billion) was collected for the State budget in the first five months of this year. Photo: baodauthau.vn
COVID-19 pandemic has been taking tolls on Vietnam's State budget collection since the Ministry of Finance estimated a five-month deficit of $1.1 billion from about $3.4 billion surplus a year earlier.
An estimated VND577 trillion ($24.8 billion) was collected for the State budget in the first five months of this year, equal to 38.2 percent of the estimate and down 9.2 percent compared to the same period last year. 
The COVID-19 pandemic, which has been put under control in the country, is still raging in several Vietnam's major trade partners including the US, EU, affecting greatly to budget revenues and spending, State Budget Department under the ministry commented.
The five-month Index of Industrial Production was estimated to increase by 1% year-on-year, much lower than the increase of 9.5% of the same period in 2019.
The export-import turnover in the period drop over the same period the previous year was 1.7% year-on-year.
The gloomy economic situation has caused the domestic budget revenues drop 5.9 percent, revenues from crude oil fell 17.8 percent and revenue from import-export activities also declined 23.4 percent. 
Budget collection from the State-run sector achieved only 33.4 percent of the estimate while revenue from the foreign-invested sector met 37.5 percent of the estimate. 
The government's policy to delay payment of tax and land use fees to support virus-hit firms was among causes of the declined budget collection. As of end-May, the amount of delayed tax amounted to VND37 trillion ($1.6 billion).
State budget spending in the five-month period was estimated at VND603.4 trillion ($26 billion), or 34.5 percent of the estimate. Spending on development investment reached only 26 percent of the estimate.
► Vietnam suffers FDI drop of 8.2% to $6.7 billion in Jan.-May period