Vietnam's Jan. – June living cost rises 4.19% on pork, fuel prices hike
Khanh Minh
Monday |

06/29/2020 11:05
---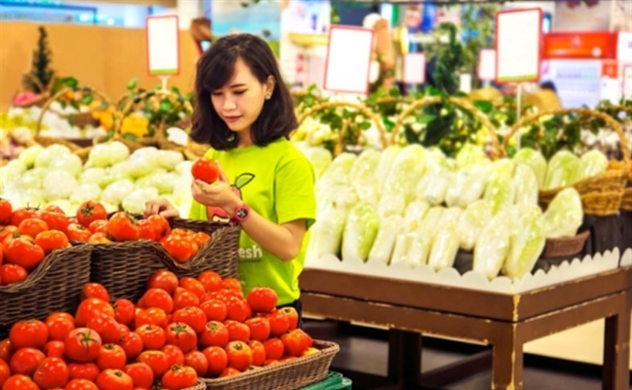 In second quarter, CPI decreased by 1.87% compared to the previous quarter. Photo: VGP
Vietnam's consumer price index in June saw an increase of 0.66% against the previous month, but fell 0.59% from end-2019 and 3.17% year-on-year, according to the General Statistics Office.
This resulted in an increase of 4.19% year-on-year of the CPI in the first six months of 2020, the highest growth rate over the last five years. 
Pork shortage and recent fuel price hike directly led to a higher CPI in June, GSO explained in a recent report.
Prices of seven out of 11 main commodity groups witnessed month-on-month hikes in prices. Among them, gasoline and oil prices increased by 14.24%, food increased by 0.72%.
From June 12th 2020, Vietnam officially imported live pigs from Thailand to increase supply on local market, the domestic price of live pigs decreased from VND2,000 to VND10,000 per kilogram.
Though the price of pork slightly decreased, the price of retail pork at the people's daily market in June continued to increase by 3.36% over the previous month.
In second quarter, CPI decreased by 1.87% compared to the previous quarter and increased by 2.83% over the same period in 2019.
Core inflation in June 2020 increased by 0.07% over the previous month and by 2.45% over the same period last year. The average core inflation in the first 6 months of 2020 increased by 2.81% compared to the same period in 2019.
► Vietnam posts 1.81 percent GDP growth in six months, nine-year low