Vietnam's Jan.-June credit growth slows to 3.26% on pandemic
Khanh Minh
Friday |

07/03/2020 10:16
---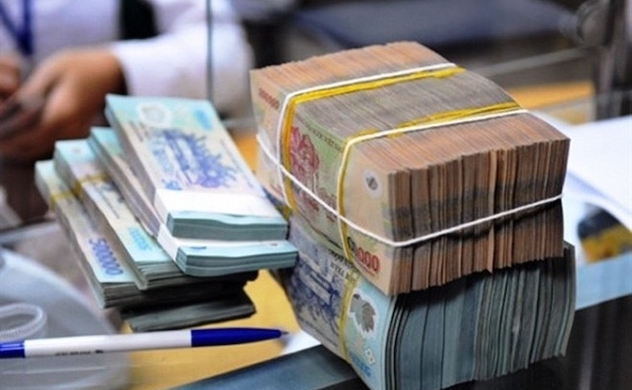 Vietnam reports 3.26% lending growth in first half. Photo: Lao Dong
Vietnam's banking sector recorded 3.26 percent credit growth in the first six months of 2020 thanks to recovery in May, State Bank of Vietnam Governor Le Minh Hung told Thursday cabinet meeting.
The credit growth was much lower than the lending growth at 7.36% from January to June in 2019 due to the severe impacts of the COVID-19 pandemic.
However, the central bank governor said there was an impressive recovery of lending in May thanks to appropriate monetary policy from the government.  
The country's banking system recorded modest lending growth at only 1.13 percent in March and 0.12 percent in April, and 0.53 percent in May.
However, lending growth as of June 29 grew 1.28% from May, he added.  
From July, the regulator continued to have policy to support credit growth by assigning targets for some commercial banks which will be able to inject credit into the areas that serves economic growth.
The central bank targets 2020 lending growth at 11-14%. With the current situation, the target can not be realized, experts say.
To date, credit institutions have restructured repayment term for nearly 260,000 customers, with an outstanding loan of approximately VND180 trillion ($7.7 billion). Vietnam's banks also reduced interest rates for about 421,000 customers, with outstanding loans of approximately VND1,300 trillion ($56 billion).
The central bank governor said that the banking system will continue to provide adequate and timely capital to support the economy.
Flexible monetary policy kept the inflation rate in the first six months at 2.81%, which is at low level. This is an important condition to create the foundation and maintain the confidence for domestic and foreign investors, Hung said.
Since the beginning of this year, the State Bank of Vietnam twice cut operating interest rates twice. Therefore, the lending interest rate level for the economy, including existing loans as well as new loans, has been sharply reduced.
The central bank asked credit institutions to continue reducing lending rates by cutting costs, reducing profits.
► Vietnam considers further key interest rates cut to back virus-hit economy
► Vietnam lowers key interest rates to buffer COVID-19 pandemic impact