Vietnam's Jan.-July trade surplus widens to $8.4bln despite virus
Xuan Thinh
Wednesday |

08/12/2020 15:04
---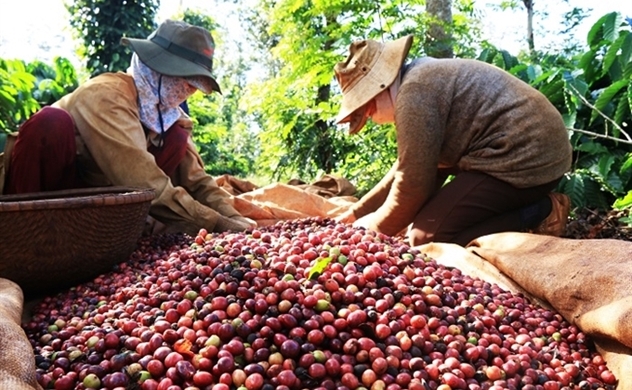 Vietnam's July coffee exports drops 13.8% to 110,028 tons. Photo: nhanongxanh.vn
Vietnam posted a trade surplus of $8.4 billion in the first seven month of this year, much higher than $1.8 billion surplus in the same period of 2019, according to customs data.
Seven-month exports rose 1.5% year-on-year to $147.61 billion, while imports dropped 3% to $139.21 billion.
Exports of FDI sector fell 4.2% to $95.39 billion, while imports dropped 6.2% to $77.45 billion, resulting a trade surplus of $17.9 billion.   
In July, Vietnam recorded a trade surplus of $2.8 billion, widening from a surplus of $1.85 billion in June, according to latest data from Vietnam Customs Office.
Exports in the reported month jumped 10.2% from June to $24.87 billion, while imports increased 6.7% to $22.10 billion.
In the month, Vietnam's rice exports increased 6.5% from June to 479,633 tons.
In Jan.-July period, the country shipped 4 million tons of rice, up 0.6%, earning $1.95 billion, an increase of 13.1% from a year earlier.
In the seven-month period, Vietnam earned $1.79 billion from exporting more than a million ton of coffee. In July, coffee exports dropped 13.8% to 110,028 tons.
► Vietnam's Jan-June trade surplus seen expanding to $5.46bln despite virus
► Vietnam posts $1.9 billion trade surplus during the Jan.-May period