Vietnam's Jan.-July trade surplus widens to $6.5bln from $1.8bln
Luu Van Dat
Wednesday |

07/29/2020 16:28
---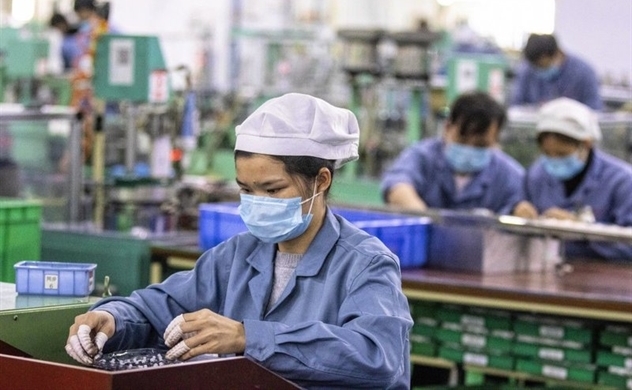 Illustrative Photo
Vietnam reported a trade surplus of $6.5 billion during the first seven months of this year, larger than $1.8 billion surplus of the same period in 2019, said the General Statistics Office.
However, total trade revenue slightly fell 1.2% to $285.12 billion including $145.79 billion export and $139.33 billion import revenue, up 0.2% and down 2.9% against the same period last year. 
There are 23 items with export revenue of over $1 billion, including phones and accessories ($25.7 billion), electronics, computers and spare parts ($23.1 billion), garments ($16.2 billion), machines and tools ($12.4 billion) and footwear ($9.5 billion). 
The U.S. remained the largest importer  of Vietnam's goods in seven months with $37.9 billion, up 15%, followed by China $23.5 billion, up 18.4%, while the EU imported $19.5 billion from Vietnam, down 5.9% and ASEAN $12.8 billion, down 15.4%. 
Despite having a trade surplus of $6.5 billion, the State sector reported the trade deficit of over $11 billion. The foreign-invested sector announced the trade surplus (including crude oil) of $17.6 billion. 
► Vietnam business closures jump 41.5% in Jan.-July period
► Jan.-July industrial production grows 2.6%, lowest in years due to COVID-19