Vietnam's 2021 economy expected to grow 5-7.5%: central bank
Xuan Thinh
Friday |

10/16/2020 16:19
---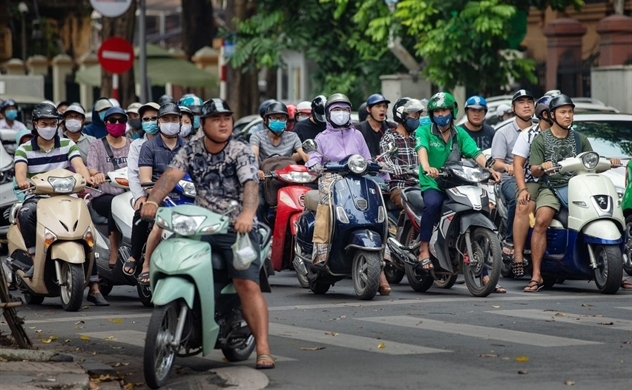 Photo: Bloomberg
Vietnam's economic growth in 2021 is scheduled to grow between 5 and 7.5 percent depend on the global pandemic situation, said the State Bank of Vietnam.
The regulator has released growth forecast of the country's GDP growth next year, based on two scenarios.
In a brighter situation, when Vietnam successfully controlled the pandemic and the situation is also under control in global scale, the country's GDP growth for 2021 is expected to reach 6.5-7.5 percent.
In a worse scenario, if the pandemic continues to hit economies in the first half of 2021, Vietnam's GDP growth in 2021 could reach 5-6 percent, central bank said.
Next year, domestic and international organizations forecast Vietnam economy will recover strongly and Vietnam will be among the group of countries with high growth rates compared to the region and the world, ranging from 6.3 -11.2 percent.
Despite the complicated developments of the Covid-19 pandemic, the State Bank of Vietnam estimates 2020 GDP growth from 2.5 -3 percent, while international and domestic organizations forecast that Vietnam's economic growth in 2020 will be between 1.5-3.3 percent.
► Vietnam expected to become 4th largest economy in Southeast Asia this year: IMF