Vietnam's 2021 budget deficit expected to reach 3.6% of GDP: Fitch
Khanh Minh
Wednesday |

01/06/2021 10:19
---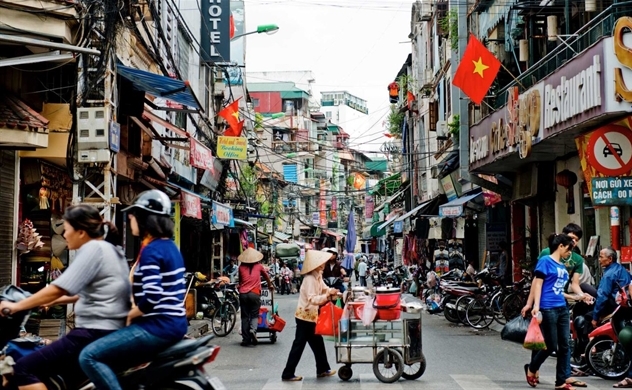 Photo: ndh.vn
Fitch Solutions maintain forecast for Vietnam's 2021 budget deficit (excluding debt repayment) to be 3.6 percent of gross domestic product, slightly lower than the government's 4 percent estimate.
The rating firm's forecast rests on the view that revenue collection in 2021 is set to record strong growth supported by robust economic growth.
Following the statistical office's release of the budget outturn up to December 15 2020, along with the fourth quarter GDP, the organisation estimated Vietnam's 2020 budget deficit (excluding debt repayment) at 2 percent of GDP, against 3.6 percent previously.
Fitch expects revenue collection to be robust due to strong economic growth during 2021, even as expenditures are set to pick up as the central government continues to push for full utilisation of developmental investment funds.
According to data released by the General Statistics Office, total state budget revenue up until December 15th 2020 was estimated at VND1,307.4 trillion ($56.5 billion) (86.5% of the budget estimate), of which domestic revenue was VND1,101.6 trillion ($47.6 billion) (87.1% of the estimate), crude oil revenues were VND32.7 trillion ($1.4 billion) (92.9% of the estimate), and revenue from trade activities were VND172.3 trillion ($7.4 billion) (82.8% of the estimate).
Total state budget expenditures for the same period were estimate at VND1,432.5 trillion ($62 billion) (82% of the budget estimate), of which recurrent expenditures reached VND966.7 trillion ($41.7 billion) (91.5% of the estimate), development spending was VND356 trillion ($15.4 billion) (75.7% of the estimate), and interest payment was VND98.8 trillion ($4.3 billion) (83.6% of the estimate).
Extrapolating the above figures into the end of the year, we estimate the deficit to be VND129 billion ($5.5 million). Our 2.1% of GDP deficit estimate assumes no major change to these proportions and figures over the second half of December 2020.
Fitch forecast a 5.9 percent increase in total state budget revenues in 2021, while holding a more optimistic view on Vietnam's economic rebound in 2021, with our real GDP growth forecast at 8.6 percent, against the government's 6.5 percent target.
The optimistic outlook is underpinned by Vietnam's effective containment of its Covid-19 outbreak, which has facilitated the normalisation of domestic-driven economic activity.
Effective policies to contain the outbreak will also give investors more confidence to set up operations in Vietnam, given less risk of prolonged business disruption.
The victory against pandemic is expected to add another push to the ongoing wave of manufacturing relocation to Vietnam, which will in turn boost the domestic economy and drive trade volumes higher.
The global vaccine rollout should also bode well for sustained strong external demand in 2021 for Vietnamese exports, with external demand also supported by trade pacts such as the EU-Vietnam Free Trade Agreement, the UK Vietnam FTA, and the Regional Comprehensive Economic Partnership.
Meanwhile, 2021 total budget expenditure was expected to increase 14.2 percent. Public fund disbursements were held back due to many challenges in 2020, notwithstanding lockdowns and disruptions from the pandemic which caused delays in the import of capital equipment and foreign project advisors.
Fitch maintains Vietnam's public-debt-to-GDP estimate for 2020 at 57 percent, up from 54.7 percent in 2019.