Vietnam's 2020 output projected to grow 2.7%, among the highest in the world: IMF
Luu Van Dat
Thursday |

06/25/2020 11:36
---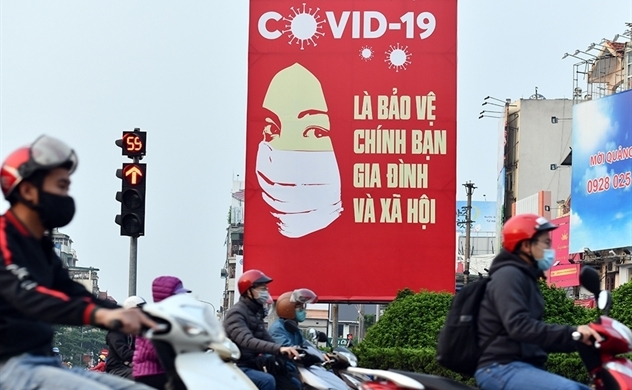 Vietnam's GDP to grow at 2.7 percent this year, higher than that of its regional peers. Photo: VietnamNet
Vietnam's economy is expected to grow 2.7% in 2020 while the world growth outlook for this year has been slashed to minus 4.9%, almost 2 percentage points below IMF April forecast.
The International Monetary Fund again cut its global economic forecast for 2020 on Wednesday, saying that the COVID-19 pandemic has caused an unprecedented decline in global activity. Global trade will contract by 11.9% this year, the agency said.
Consumption growth, in particular, has been downgraded for most economies, reflecting the larger-than anticipated disruption to domestic activity. Investment is expected to be subdued as firms defer capital expenditures amid high uncertainty. Policy support partially offsets the deterioration in private domestic demand.
While seeing a global economic contraction of 4.9%, IMF cut US forecast for 2020 to negative 8%, which is 2.1% lower than in April.
Synchronized deep downturns are also foreseen in Japan (–5.8 percent); the United Kingdom (–10.2 percent); Germany (–7.8 percent); France (–12.5 percent); Italy and Spain (–12.8 percent), according to IMF data.
India's economy is projected to contract by 4.5 percent following a longer period of lockdown and slower recovery than anticipated in April.
China is the only major economy still expected to experience economic growth this year, at 1%.
The IMF forecast for Vietnam's has been unchanged from April report, saying GDP to grow at 2.7 percent this year, higher than that of its regional peers, while the inflation rate forecast is kept at 3.2 percent, lower than the 4 percent target set for the year.
If this scenario happens, this will be the worst downturn since the Great Depression of the 1930s, far worse than the financial crisis of 2008-2010.  
In January, before the pandemic was reported, IMF had projected 2020 global economy to grow 3.3%.
"The COVID-19 pandemic has had a more negative impact on activity in the first half of 2020 than anticipated and the recovery is projected to be more gradual than previously forecast," the IMF said.
Situation could be better in 2021. The global economic growth is expected to rebound to a 5.4% growth rate. The US economy is expected to grow 4.5% while China's GDP was said to rebound at a 8.2% growth rate.
The Vietnamese government, which is targeting GDP growth of 5 percent for this year, has decided to continue closing its border to keep out the virus despite its economic sectors want to resume international air route soon.
In a recent government meeting, Prime Minister Nguyen Xuan Phuc said the country will not rush to open its borders to foreigners as it strives to prevent a second wave of the novel coronavirus outbreak.
In order to protect the country's economic growth, the Vietnamese premier asked to increase the frequency of flights to bring Vietnamese, investors, experts and skilled workers into Vietnam under close health monitoring.
Vietnam had considered resuming some international flights between areas without coronavirus cases in the past 30 days. Local officials has discussed to reopen flights between Vietnam and China, South Korea and Japan.
On Wednesday, the country reported three additional Covid-19 infected people. All returned from Kuwait. The new infections raised the patient tally to 352, said the National Committee for COVID-1 Prevention and Control.
The number of recovered cases rose to 329 as of 6:10 pm on Wednesday, said the committee. 
► Vietnam enjoys the fastest growth in Southeast Asia, up 4.1% in 2020, ADB says
► PM Phuc says Vietnam's 2020 economic growth could slow to 4-5%