Vietnam's 2020 economy could grow 2.8%, world's fifth fastest-growing: WB
Xuan Thinh
Thursday |

07/30/2020 16:23
---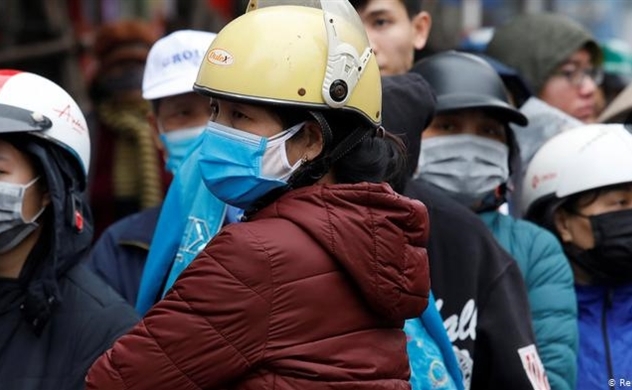 Vietnam's GDP seen to grow 2.8% in 2020. Photo: Kham / Reuters
Being hurt by coronavirus pandemic, Vietnam's economy could expand 2.8 percent in 2020 and 6.8 percent in 2021, World Bank said in the latest report.
The latest forecast is 2.1 percentage points lower than its previous report. With less favorable external conditions, the economy will expand by only 1.5 percent in 2020 and 4.5 percent in 2021.
Regardless of scenario and the economy was badly hurt by the pandemic in the first half of this year that created a three-decade low GDP, Vietnam is expected to remain one of the fastest-growing economies in the world in 2020.
The report said Vietnam's economy has remained one of the most dynamic economies in the world. However, the country has main challenge which is to find new drivers that will support the expected recovery in the short to medium term.
Over the past decade, the Vietnamese economy mainly relied on the rapid expansion of its exports and of local consumption. These two drivers are not expected to return to their precrisis levels in the immediate future given the continued uncertainties in the domestic and international context.
"To adapt to the new normal, policymakers must find new ways to compensate for the weakening of the traditional drivers of growth while managing rising inequality," said Stefanie Stallmeister, World Bank Acting Country Director for Vietnam. 
"However, by being ahead of the curve of the COVID-19 crisis, Vietnam has the unique opportunity to increase its footprint on the global economy and become a leader in tomorrow's digital world."
Assuming a gradual improvement in the world economy, GDP should rebound in the second semester of 2020.
Not only is the world facing its worst recession, but almost all countries are expected to be negatively affected by the impact of the pandemic. With the exception of East Asia, all regions will report negative GDP growth rates in 2020.
Similarly, only 57 out of 191 countries are expected to increase their GDP from 2019 to 2020, down from 171 a year ago. If the pandemic is gradually controlled, the global economy will expand again by an average of 4 percent in 2021.
► Vietnam's 2020 GDP growth forecast revised to 6.3% from 6.8% on virus fears
► Economists see Vietnam's 2020 GDP to grow 3.8%
► Oxford Economics forecast Vietnam's GDP to grow 2.3 percent in 2020