Vietnam trade surplus to UAE reaches $3 billion
Thanh Dat
Wednesday |

09/07/2022 16:16
---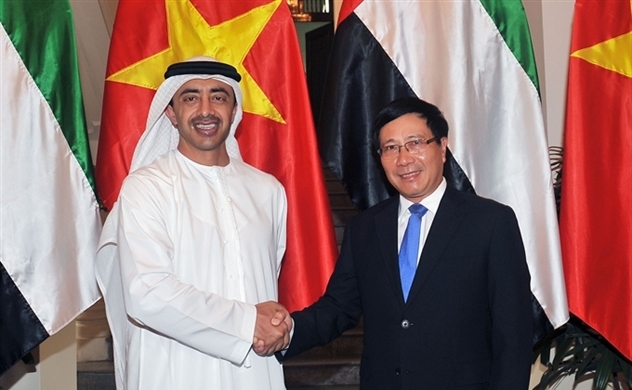 Photo: Nguyen Khang
The turnover between Vietnam - UAE in eight months of the year was estimated at $3.3 billion, while trade surplus reached $3 billion, according to the Vietnam Trade Office in the UAE.
Export turnover of non-petroleum products of Vietnam to the UAE is estimated at $3 billion, and the import turnover of Vietnam from the UAE is estimated at $300 million.
Vietnam's best commodity groups recorded strong growth such as seafood, vegetables, pepper, cashew, rice, footwear, apparel, machinery, equipment, spare parts, etc.
Meanwhile, Vietnam is facing issues as importers always constant efforts to negotiate with exporters to get the lowest price. Additionally, as this is also a Muslim nation, halal certification is required for numerous things, including food and beverages.
Scams are very common in the UAE. As a result, before beginning a commercial partnership, companies should thoroughly investigate their partners and focus on determining the safest possible payment option.
The Vietnam Trade Office in the UAE proposes to strengthen the organization of large-scale trade and investment forums with the participation of leading enterprises of the two sides.
Regularly participate in international trade fairs and exhibitions in Dubai to showcase Vietnamese products.
Exploit Dubai's location to engage with a trading system and logistics businesses in Dubai to support exports to the Middle East and Africa.
Strengthen ties with partner organizations and companies in the UAE, establish new ones, or work together to take advantage of direct freight routes between Dubai and Vietnam. Due to the current high international freight rates, this will drastically lower freight expenditures.
Source: VGP