Vietnam projects 2021 credit growth at 12%, equal to 2020 achievement
Xuan Thinh
Friday |

01/08/2021 09:36
---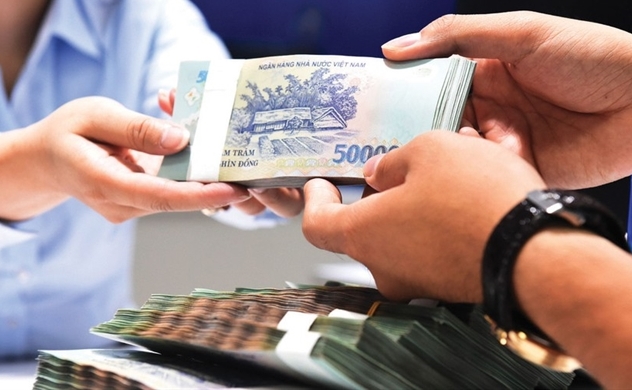 Vietnam targets 2021 credit growth at 12%. Photo: tinnhanhchungkhoan.vn
The State Bank of Vietnam targets 12% lending growth for 2021, almost unchanged from 2020 growth at 12.13%, Deputy Governor Dao Minh Tu told Thursday conference in Ho Chi Minh City.
The central bank will give priority to support enterprises to recover from COVID-19 pandemic and the target could be adjusted based on the economic situation in 2021. The regulator will adopt a flexible monetary policy management, continuing to operate the exchange rate policy stably.
In the  unprecedented situation of 2020, the central bank was proactive, urgent, and drastic in implementing monetary and credit solutions to support the economy to cope with the COVID-19 pandemic.
The State Bank of Vietnam is one of the central banks with the most rapid, early and strongest monetary policy responses in the region.
As of December 28, 2020, the total money supply increased by 13.26 percent compared to the end of 2019. In 2020, the central bank cut interest rates three times to back virus-hit firms, said Pham Thanh Ha, Director of the Monetary Policy Department of the State Bank.
Non-cash payment grew rapidly during the pandemic-hit year, especially payments via mobile phones. The application of modern technology in the payment field and the development of digital banking has strongly developed.
As of end-November 2020, the number of payment transactions via mobile phones reached more than 1,044 million transactions with a value of nearly VND10,900 trillion ($469.5 billion), up 118.5 percent in volume and 121 percent in value compared with the same period in 2019.
Standing Deputy Governor of the State Bank Dao Minh Tu emphasized that supporting businesses to recover from COVID-19 has been identified as one of the important tasks of the banking sector.
► Vietnam reports 2020 economic growth at 2.91% despite pandemic