Vietnam bags $2bln from fruit and vegetable exports in first seven months
Bich Phuong
Tuesday |

08/11/2020 12:44
---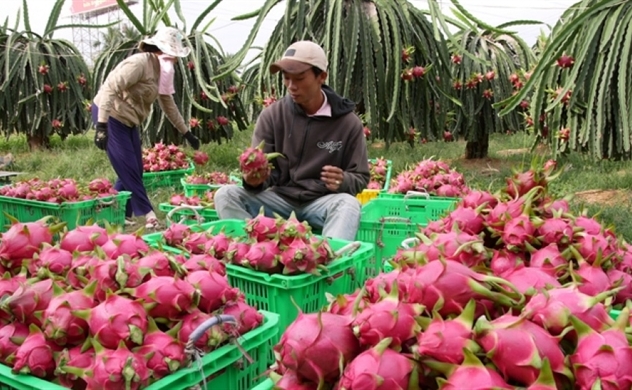 Photo: haiquanonline.vn
Vietnam earned nearly $2 billion from fruit and vegetable exports in the first seven months, down 12.3% from a year ago, according to the Ministry of Agriculture and Rural Development.
The drop in dragon fruit exports contributed to the decline. The fruits made up a major part of total exports with 34% while bananas which accounts 9.5%, durian with 71%, and watermelon with 38.5% suffered an export drop due to pandemic.
The the reported period, China was the largest market of Vietnamese fruit and vegetables, accounting for 59%. Exports to the market plunged 29%. Shipments to Singapore also dropped nearly 1%.

Meanwhile, Vietnam's fruit and vegetable exports to other market jumped, including the Republic of Korea (up 25.5%), Thailand (234%), the US (10%), and Japan (13%).

in the Jan.-July period, the country imported $708 million worth of fruit and vegetables, down 37.7% from a year earlier. US, China, and Australia were the largest sources.