Tech Companies Gradually Move Production Away From China: Vietnam Benefits The Most
Thanh Truc
Monday |

09/05/2022 14:48
---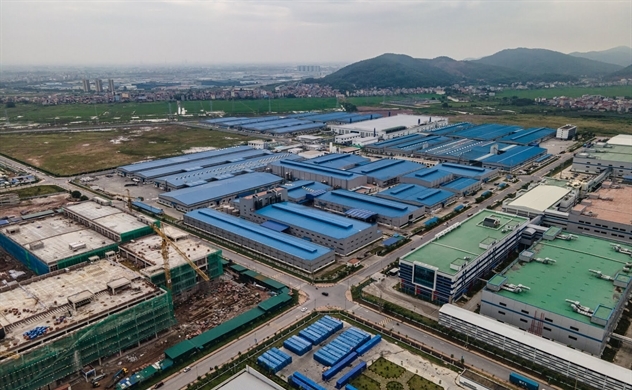 Google considered alternatives to China as the tariff war heated up. Google is to switch production this year from Foxconn facilities in southern China to Vietnam, where it will start producing its mo
Apple and Google will be releasing their newest smartphones in the coming weeks, with new features and changes. These phones won't be built in China, which is the one of biggest shifts.
Google considered alternatives to China as the tariff war heated up. Google is to switch production this year from Foxconn facilities in southern China to Vietnam, where it will start producing its most recent model, the Pixel 7, the New York Times reported.
China is the industry leader in terms of the production of consumer electronics. However, manufacturing other products is also leaving this nation, not only smartphones. iPads are made by Apple in Vietnam. Microsoft has shipped Xbox game consoles in Ho Chi Minh City this year.
Asia is being affected by the breaking supply chain, which has driven up industrial land costs in Vietnam, revived manufacturing in Malaysia, and increased demand for low-wage labor in India. As China struggles with its worst economic growth in decades, it is draining away manufacturing activity.
Many businesses' sales forecasts were upset after the first Covid-19 outbreak forced the shutdown of facilities in China in early 2020. Apple had to lower its quarterly sales projection since it was unable to produce iPhones.
Vietnam has so far benefited the most from the concern over China.
According to official media, Foxconn, Apple's largest contract manufacturer, reportedly agreed to invest $300 million in a new facility in northern Vietnam that will create 30,000 new jobs. The most recent investment was made in addition to the $1.5 billion the Vietnamese government claimed Foxconn had previously made available for investment.
Foxconn and other contract manufacturers run enormous factories in the scenic countryside that was once farmland and rice fields, surrounded by temples, banyan trees, and ponds, in the provinces of Bac Giang and Bac Ninh in northeastern Vietnam. Currently, job seekers come to these facilities from all over the nation.
Five years ago, said Trang Bui, Cushman's general manager for Vietnam, she showed industrial land to clients once every other month. Now, she travels daily with clients from the United States, Taiwan, South Korea, Japan, Europe, and China to see real estate for factories.
"If you come to Vietnam, all you see is energy," Ms. Bui said. "For an outsider who hasn't visited the country, they might be a little shocked."
Source: The New York Times