IMF revises upward Vietnam GDP growth forecast to 2.4%
Khanh Minh
Thursday |

11/19/2020 17:00
---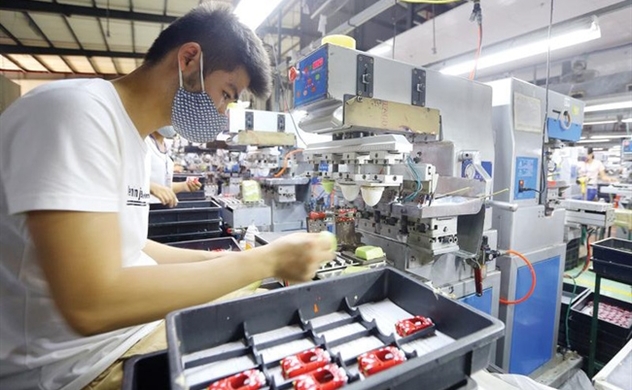 IMF expected the country to grow 6.5 percent in 2021 and inflation contained at 4 percent.Photo: baodautu.vn
Vietnam, one of the world's fastest-growing economy in 2020, is expected to enjoy 2.4 percent this year, up 0.8 percentage point compared to previous forecast, the International Monetary Fund has said.
Vietnam's economic growth could be among the highest in the world, thanks to its successful containment of the Covid-19 pandemic, said Era Dabla Norris, mission chief to Vietnam and division chief in the IMF's Asia and Pacific department, said.
In October, the organization forecast Vietnam 2020 economic growth at 1.6 percent.
The country retains growth while several countries in the region reported economic contraction. It has benefited from prudent fiscal policies, largely geared toward supporting vulnerable households and firms.
Monetary policy easing and financial relief provided by the State Bank of Vietnam have alleviated liquidity pressures, lowered the cost of funding and facilitated the continued flow of credit, VnExpress cited the official.
IMF expected the country to grow 6.5 percent in 2021 and inflation contained at 4 percent.
But she suggested that in the medium and long terms the emphasis should be on mobilizing revenues for green infrastructure projects, strengthening social protection systems and safeguarding debt sustainability.
In 2019, Vietnam reported a GDP growth at 7.02 percent, the second highest growth figure in the last decade, after the record 7.08 percent in 2018.
Same category news
Latest news
Reuters | Alexandra Alper, Humeyra Pamuk