Coronavirus outbreaks cut Vietnam's January export to China by 35%
Xuan Thinh
Thursday |

02/06/2020 09:54
---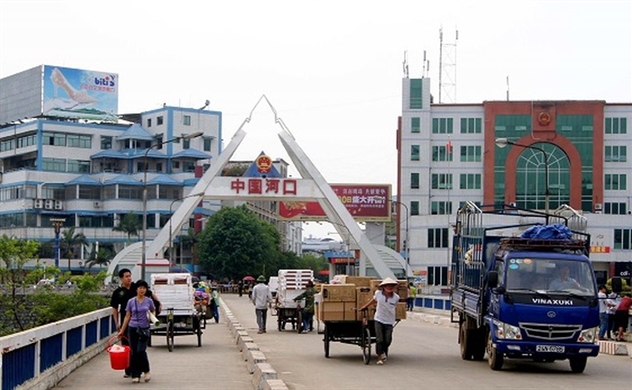 Illustrative. Photo: Kinh Te Do Thi
Vietnam's January bilateral trade with China fell 25.8% from December last year to $8.29 billion, according to statistics from the General Department of Vietnam Customs.
In particular, exports reached $2.75 billion, down 35.3% compared to December 2019 and imports reached $5.54 billion, down 20%. The main reasons for the decrease in trade activities was the Lunar New Year celebration and the coronavirus fears.
Averagely, Vietnam's export value to China in January reached $130 million a day, down over 20% against December 2019 while daily averaged import value from China reached $261 million, down 6.5%.
The import-export activities were affected by the coronavirus, said Deputy Minister of Industry and Trade Tran Quoc Khanh, adding consumption demand in China fell since Starbucks, McDonald's chain and several other companies had to closed their stores in the market. Demand for imported coffee, meat from Vietnam fell.  
Trade activities is facing difficulties due to restrictions at border for epidemic control. Therefore, export to China such as will be significantly affected in the short term.
Coronavirus is leaving negative impact on the import and export of agricultural, forestry and fishery products between Vietnam and China, said Minister of Agriculture and Rural Development, Nguyen Xuan Cuong, adding China is a huge market for Vietnam's agricultural products.
Generally, total import-export value of Vietnam in January was estimated at $36.62 billion, down 18.4% over the previous month and down 16.2% over the same period in 2019.
Total export value reached $18.2 billion, down 19.4% compared to December 2019 and the total import value reached $18.42 billion, down 17.4% compared to December 2019.
In January 2020, Vietnam had $232 million trade deficit while it reported a trade surplus in January 2019.
► Coronavirus may cost Vietnam 1% GDP in first quarter
► Novel coronavirus fear slows down Vietnam's thriving tourism industry
Same category news
Latest news
Reuters | Alexandra Alper, Humeyra Pamuk