Vietnam posts Jan.-Feb trade surplus at nearly $1.3 billion
Xuan Thinh
Monday |

03/01/2021 13:37
---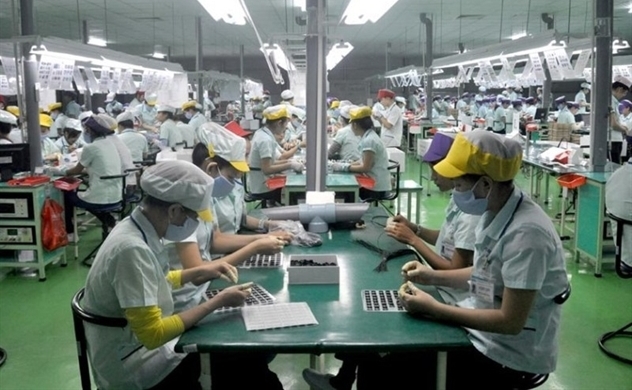 Photo: kinhtechungkhoan.vn
Vietnam reported $1.29 billion trade surplus in the first 2 months of 2021, according to data from the General Statistics Office.
However, the trade surplus was contributed by foreign invested sector with $5.43 billion (including crude oil) in the reported period.
Export turnover was estimated at $48.55 billion, up 23.2 percent over the same period last year, while import turnover was estimated at $47.26 billion, up 25.9 percent over the same period last year.
In the reported period, there were 9 items with an export turnover of over $1 billion, accounting for 73.8 percent of the total export turnover, including phones and components; electronics, computers and components; machinery, equipment, tools and spare parts, textiles, footwear, wood and wood products, means of transport and spare parts; iron and steel and seafood.
The US is still the largest export market of Vietnam in the first two months, with a turnover of $14.2 billion, an increase of 38.2 percent year-on-year. China is the second biggest export market with $8.5 billion, up 54.3 percent. EU market ranked third with $6.3 billion, up 22.7 percent from a year ago.
China continues to be the largest import market of Vietnam with an estimated turnover of $17.3 billion, up 85.7 percent. South Korea ranked second with $8.4 billion, up 6.7 percent, ASEAN with $5.6 billion, up 18.5 percent, Japan with $ 3.1 billion, down 0.2 percent.
In February alone, export turnovers were reported at $20 billion, down 29.9 percent over the previous month. Compared to the same period last year, exports of goods in February decreased by 4.7 percent.
► Vietnam estimates $19.1 bln trade surplus in 2020, fifth consecutive year with surplus
Same category news
Hot news of the day
Latest news