Masan spends $1bln to increase stake in new-established The CrownX
Dat Van Luu
Tuesday |

06/30/2020 13:58
---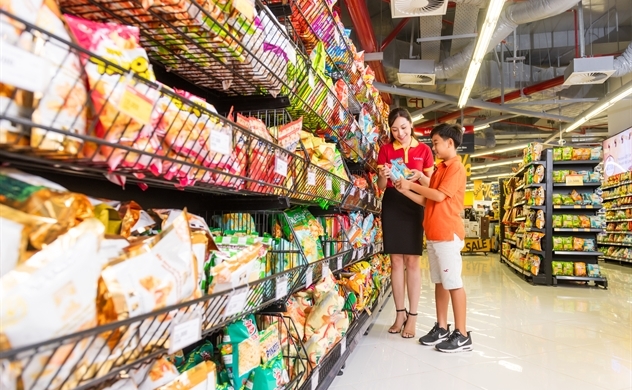 Masan is building a regional-scaled retail giant. Photo courtesy of Masan
Vietnamese private conglomerate Masan Group has passed a Board of Directors resolution to acquire an additional 15% stake in The CrownX for $1 billion, according to information on Tuesday shareholders' meeting.
The $1-billion transaction is expected to be completed in second and third quarter of this year.
The newly-founded CrownX Corporation has gone live holding 85.71% stake in Masan Consumer Holdings and 83.74% equity stake in VinCommerce Services and Trading Development JSC.
Masan said it established CrownX to build an integrated retail platform to meet the evolving needs of Vietnamese consumers.
The CrownX will work with leading brand and suppliers to develop an innovative and modern portfolio to enhance 100 million consumers' lives as well as develop the deepest nationwide network and partner with general trade retail to accelerate the modernization of Vietnam's grocery market.
Masan leaders believe that modern trade is the key to owning the future consumer journey. It is expected to represent 50 percent of Vietnam's grocery market over the next years and grow by 30-50% per annum, Masan leaders explained for the 15 percent stake acquisition in The CrownX.
With the VCM merger, Masan has taken a major step towards reinventing itself as a retail-led organization and strengthening its ability to better serve more of the essential needs of consumers, said newly appointed CEO Danny Le.
In the next 5 years, the company will serve domestic market before entering foreign markets. 
Masan's Board has not planned to proceed an IPO for The CrownX, but this will depend on the will of shareholders, company's representative said, adding Masan will hold controlling stake in The CrownX. When it needs strategic investors, it would need partners with strong expertise in technology.
2025 revenue target at nearly $11 billion
With the strategy, the private conglomerate targets 2025 revenue to reach VND150-250 trillion ($6.4 - 10.7 billion) with operating margins of 14-15% driven by growth of its own branded consumer products, higher online sales, exclusive products at its retail locations, and expanded network coverage through its stores and future retail franchises.  
In 2020, the company targeted net revenue to reach between VND75,000 to 85,000 billion ($3.2 – 3.6 billion), up 101% to 128% from 2019 and net profit after tax and minority interest to reach between VND1,000 to 3,000 billion ($43 – 129 million).
At the meeting, Masan announced a cash dividend of VND1,000 per share to be paid within 6 months and will establish a dividend policy to make such payout to shareholders an annual occurrence.
Masan Consumer, Masan's subsidiary, also proposed a cash dividend amounting to VND4,500 per share, marking the 7th consecutive year of paying a cash dividend.
► Masan's 2020 revenue target more than double from 2019's achievement
► Masan subsidiary completes acquisition of German tungsten operation
Same category news