Masan's 2020 revenue target more than double from 2019's achievement
Xuan Thinh
Monday |

06/22/2020 11:34
---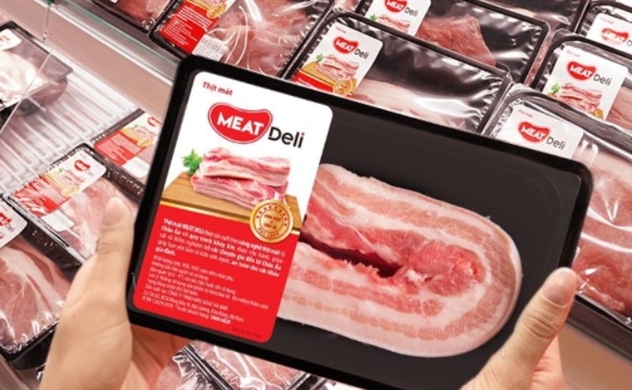 Masan MeatLife is projected to contribute 20% revenue of the group in 2020. Photo: Masan
Masan Group targets 2020's net revenue to increase as much as VND85 trillion ($3.66 billion) from VND37.4 trillion ($1.6 billion) recorded in 2019, the company said in documents prepared for shareholders' meeting.
This year's net profit after tax attributable to equity holders of the company was projected at between VND1 - VND3 trillion ($43 – 129 million), down from VND5.55 trillion ($239 million) reported in 2019.
Last year, its subsidiary Masan Consumer reported VND18,845 billion ($811 million) in net revenue, up 8.6 percent from 2018. Earnings before interest, taxes, depreciation, and amortization in 2019 increased 12.7 percent year-on-year to VND4,695 billion ($202 million).
Meanwhile, Masan MEATLife, another unit of the conglomerate reported 2019 net revenue at VND13,799 billion ($593 million), down 1.3% from 2018 due to the impacts of African swine fever outbreak that killed over 6 million hogs nationwide.
Pig feed volume declined by 25%, but other feed categories outperformed with aqua and poultry feed volumes up 18% and 13%, respectively. MEATDeli, continued to scale up as per expectations. Sales volumes doubled in December 2019 compared to June 2019 sales volume, with an annualized net revenue of VND1,200 billion ($51.5 million).
In 2019, Masan Resources achieved a net revenue of VND4,706 billion ($202 million), down 31.4% from 2018. Production volumes were down for tungsten on lower production partially offset by higher third-party purchases.
Last year, MSR delivered EBITDA of VND1,881 billion ($80.9 million), down 44% from 2018.
Revenues were also impacted by lower realized prices for tungsten and a build-up in tungsten stocks due to soft market conditions, as well as a build-up in copper stocks as the company continued to seek solutions for local processing and has not been granted approvals for export of copper, company said.
At the annual general meeting to be organized on June 30, Masan's Board of Directors will seek shareholders' approval to issue up to 9.99% of the total outstanding shares to maximum five local and foreign investors via private placement.  
The issuance will be deployed in 2020 or 2021 in one or multiple tranches. The company plans to use the proceeds for general corporate purposes, business requirements, and supplementing the working capital of the company.
Masan also seeks to issue ESOP shares equivalent to 0.5% of the total outstanding shares to increase charter capital. Issuance will be done in 2020 or before May 2021.
► Vietnamese conglomerate Masan Group names Danny Le as new CEO
Same category news