VNPay officially named Vietnam's second unicorn startup
Khanh Minh
Thursday |

11/12/2020 11:16
---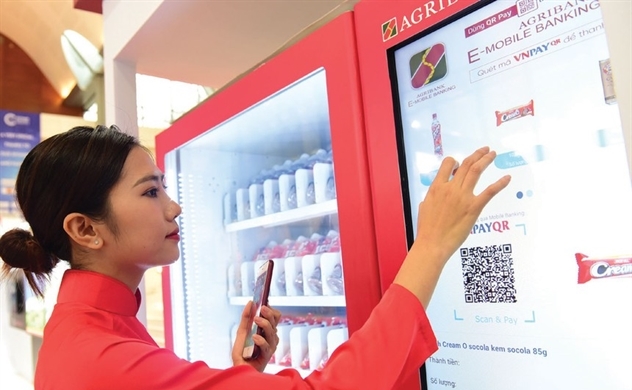 Photo: tinnhanhchungkhoan.vn
Intermediary payment services provider VNPay has been named the second unicorn startup in Vietnam after gaming firm VNG, a Google, Temasek and Bain & Company e-Conomy SEA 2020 report shows.
The report says that the Southeast Asia is now home to 12 unicorns, most are publicly focused on profitability, adding one from 11 unicorns of 2019.
Last year, there were 11 unicorns in the region including Bigo, Bukalapak, Gojek, Grab, Lazada, Razer, OVO, Sea Group, Traveloka, Tokopedia and VNG.
VNPay has joined this group for a total of 12 unicorns, as the Southeast Asia mature ecosystem remains vibrant in the face of Covid-19. Private funding for unicorns has slowed 2019 funding for unicorns has slowed from its 2018 high.
Through the banking apps, VNPay serves more than 15 million monthly active consumers who can transfer money, pay bills, top up mobile credits, book bus tickets, and even shop for groceries.
VNPay is blazing a trail in QR code payment solutions has become The first payment gateway to integrate QR code payment into mobile banking applications.  
It was licensed by the State Bank of Vietnam as a payment gateway in 2011. The payment service provider has managed to develop a QR payment gateway that takes full advantage of existing banking infrastructure and the mass adoption of mobile devices.
Southeast Asia's internet economy will hit $105 billion this year, as the coronavirus crisis prompted stuck-at-home consumers to go online to shop, get food delivered at home and for entertainment purposes, according to the report.
Indonesia, Malaysia, Vietnam, Singapore and the Philippines added 40 million new internet users this year, taking the total to 400 million. That implies 70 percent of the region's population is now online.
Same category news
Latest news
Reuters | Alexandra Alper, Humeyra Pamuk