Vietnam's largest payment app MoMo raises $100 mln
Bich Phuong
Wednesday |

01/13/2021 10:33
---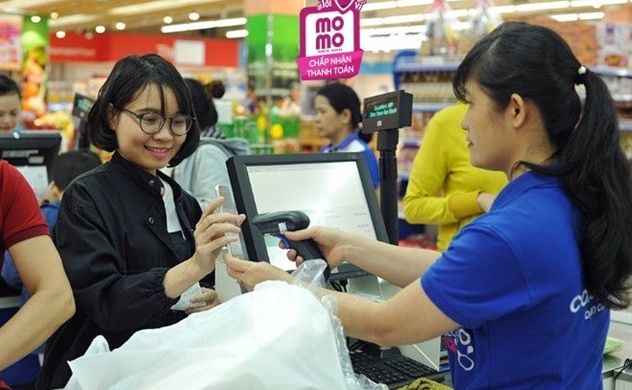 Photo: DealStreetAsia
M-Service JSC, the company behind the Vietnam's startup payment app MoMo has raised a new funding round of more than $100 million, DealStreetAsia learned.
M-Service JSC, creator of MoMo, confirmed that it raised money from investors without specifying the investment value.
The funding round was co-led by Warburg Pincus, MoMo's largest backer, and Goodwater Capital LLC. Affirma Capital Singapore Pte, Kora Management, Macquarie Capital and Tybourne Capital Management also joined the fundraising.
Nguyen Ba Diep, co-founder of MoMo, told DealStreetAsia that the Series D funding was larger than its previous round. The capital will be used to drive the company's super app ambition as well as launch Innovation Ventures, its own invesment arm to back local startups that can be integrated into MoMo's ecosystem.
Warburg Pincus is the largest shareholder of MoMo. Eight foreign shareholders including one individual hold 66.4 percent stake at the company.  
The startup previously raised $33.7 million in Series A and B rounds from Goldman Sachs Group Inc. and Standard Chartered Private Equity, MoMo said, declining to disclose the value of the Series C round backed by Warburg Pincus.
The startup sees huge potential in a youthful and tech-savvy nation of 97 million people where just 5% of the population uses credit cards, said M-Service co-founder Nguyen Manh Tuong.
The company's revenue grew 2.5 times in 2020 compared with the previous year, even during COVID, and its registered users doubled to 23 million, he said.
MoMo, which handled $14 billion in transactions last year, forecasts it will have 50 million registered users in two years.
MoMo began in 2010 as a SIM-card application that allowed people to transfer money and buy mobile top-up and game scratch cards.
In 2014 it started a smartphone e-wallet that has expanded into a super app with an array of services, including insurance payments, digital marketing for merchants and processing of small donations for everything from children's programs to flood victims.
Source: DealStreetAsia
Same category news