Vietnamese filmmaker Galaxy invests in online education
Xuan Thinh
Friday |

08/28/2020 10:03
---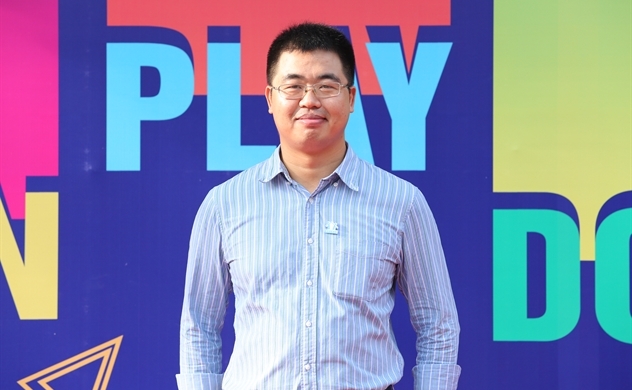 CEO of startup hocmai Pham Giang Linh. Photo courtesy of Galaxy
Galaxy Media and Entertainment has announced to have acquired a majority stake in online education startup Hocmai for an undisclosed investment amount.
The deal marks Galaxy's official entry into Vietnam's rapidly growing online education sector when Covid-19 pandemic has been hurting cinemas.
"We have been looking to enter this field for more than a year and have been looking for  a true education company in the market. We find that the leaders of Hocmai are true educators who are passionate and understand deeply the changing environment of K12 education," Luong Cong Hieu, CEO of Galaxy, in a statement to media.
Galaxy stated that it is looking to invest in other online education companies in all segments including preschool, high school, university and vocational training and continue to look at more adtech businesses to cover from K-12 to vocational training.
"We are very happy to partner with a major media and technology company like Galaxy. This partnership will support and reinforce our vision of creating and delivering high quality personalized learning experiences for all Vietnamese students. Moreover, this partnership will help us explore and leverage our expertise in education by adding more value to our online learning programs," said Pham Giang Linh, CEO of Hocmai. 
After more than 13 years of operation, hocmai.vn has attracted more than 4 million students, and has provided more than 1,000 courses, 30,000 lectures per year taught by more than 200 teachers on computers, laptops, tablets and smart phones. 
The online education platform is widely recognized by parents, students and other education entities as the number one brand in K12 online tutoring with the best education content and the highest market share.
Galaxy, which operates in five major areas including movie production, movie distribution, cinema, digital content, and publishing, was the first private company to enter Vietnam's entertainment market in 2004 with the hit movie "Nhung Co Gai Chan Dai" and recently released the 2019 Christmas's box-office hit "Mat Biec".
In 2013, Malaysia's Golden Screen Cinemas purchased 25 percent stake of the cinema operator for $20 million, before doubling down for 40 percent stake in 2016, Deal Street Asia reported.
Galaxy said its shareholders are experienced investors in the digital economy with portfolio companies including Galaxy Play, Vietnam's number one streaming service, and MoMo, Vietnam's first fintech unicorn, among others.