Vietnam has much potential for ammonia production
Bich Phuong
Thursday |

08/25/2022 16:30
---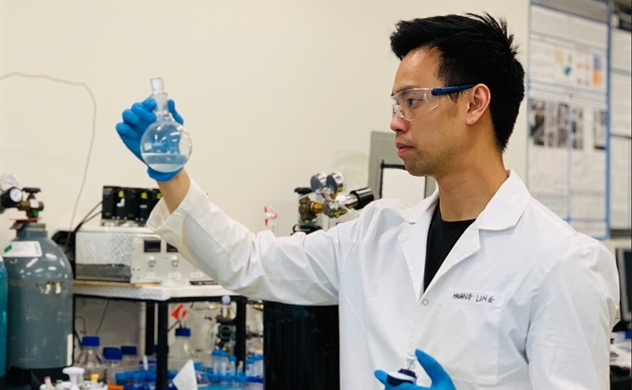 Dr. Hoang-Long Du, School of Chemistry, Monash University
Based on Vietnam's renewable energy potentials, ammonia could become the country's key energy export, Dr. Hoang-Long Du, School of Chemistry, Monash University, told the review.
Could you please describe the economic value and environmental benefits of ammonia in Vietnam?
It's clear that ammonia benefits the agriculture sector. Similar to Australia, Vietnam is an agricultural country. Therefore, fertilizer production is very important. Vietnam aims to be ammonia independent, however, at this time it is still an ammonia importing country.
The largest ammonia plant, which is Phu My fertilizer plant (540,000 tons per year), does not provide enough ammonia for the whole Vietnamese population. The plant is currently using natural gas supplied by the offshore fields as feedstock.
Moreover, the Vietnamese government's target to be a carbon-neutral country in 2050 requires renewable, green hydrogen to be supplied to the ammonia plant. Thyssenkrupp and TGS Green Hydrogen aim to produce 216,000 tons of green ammonia and 36,000 tons of green hydrogen per annum from 2022 to 2050.
How does it benefit the energy sector?
Ammonia is considered to be a future energy carrier and fuel. Vietnam has a high potential to be an energy exporting country in the ASEAN region. The country has a long coastline with many opportunities for wind power.
According to the World Bank, Vietnam's offshore wind power potential is 500 GW by 2030. And 66% of this energy can be exported to other Southeast Asian countries. Solar power is another substantial opportunity in Vietnam with the country taking the lead in solar power capacity in the ASEAN.
The largest renewable energy source is hydropower, which contributes 40% in total electricity capacity for the whole nation. Based on Vietnam's renewable energy potentials, ammonia could become the country's key energy export.
How do you think about the ability to apply green ammonia production in Vietnam?
Vietnam is an agricultural country with rapidly increasing population. Vietnam majorly needs ammonia for fertiliser and chemical production and this is driving strong interest in ammonia generation from renewables in Vietnam. 
Vietnam is still importing ammonia. For the future, we are learning to produce green ammonia by adapting to new technologies.
Therefore, we need partners to support us. As mentioned above, Thyssenkrupp has been supporting the Vietnamese company TGS Green Hydrogen to produce green ammonia and green hydrogen. We are looking forward to expanding the connections towards other green ammonia projects.
Could you describe the future for electrochemical ammonia production systems in Vietnam?
The electrochemical ammonia production system being developed at Monash could significantly support the ammonia economy in Vietnam. The lowering cost of renewable energy will drive the industry towards our electrochemical process.
Also, transportation will be also lowered if the electrochemical device can be placed in regional centres and large farms. The Monash University spin out company Jupiter Ionics is scaling up the technology we have developed in the lab and is already considering Vietnam as a key ASEAN location to demonstrate this technology. 
Same category news