Pandemic and digitalization push Uniphore to explore $12 bln voice AI market
Khanh Minh
Friday |

09/03/2021 15:19
---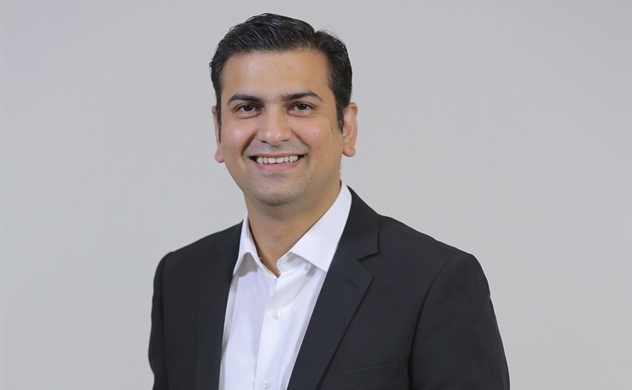 Uniphore's Co-founder and President Ravi Saraogi
Pandemic and digitalization trend have become catalyst for the growth of artificial intelligence conversational automation market which is potentially about $10 to $12 billion.
Despite the global economic slowdown, conversational AI company Uniphore is on mark to reach $100 million in annual recurring revenue for the year 2021-22 on the back of expansion, increased adoption of digital transformation, said Co-founder and President Ravi Saraogi.
Amid social distancing regime applied around the world, voice AI have been adopted in several businesses including financial services, banking, insurance, hospitality and travel. Firms have begun using conversational automation to stay connected with their customers.  
Since the start of the COVID-19 pandemic, the world has seen increased adoption of video calls in nearly every area of life, according to a recent survey of Uniphore, a leader in Conversational Automation.
Uniphore's survey that interviewed 3,100 consumers globally also identified a strong willingness amongst Vietnam consumers to adopt artificial intelligence technology to drive improvements in their experiences.
In Vietnam, almost 85% of the participants said that video calls provide more meaningful communication. The respondents said that they are engaged over communicating over video.
About 82% said that they want to use video communication to keep in touch with family and friends while 68% said they used video call for works due to social distancing campaign.
With the survey result, Uniphore's Co-founder and President Ravi Saraogi said that Vietnam is a potential market for video AI.
"Vietnam is among the top three markets for us in Asia. Looking at the overall GDP growth, this is probably one of the fastest growing economy in the region," Ravi Saraogi told the review.
Beside pandemic, strong economic growth, the co-founder of the leader in Conversational Automation recognized that new technology adoption and expansion of smartphone have increased in Vietnam. Ravi commented that the country has youngest population in the region.
"Last six months have been interesting. There have been a lot of use cases being discussed with some of our customers and potential customers amid the pandemic," Ravi added.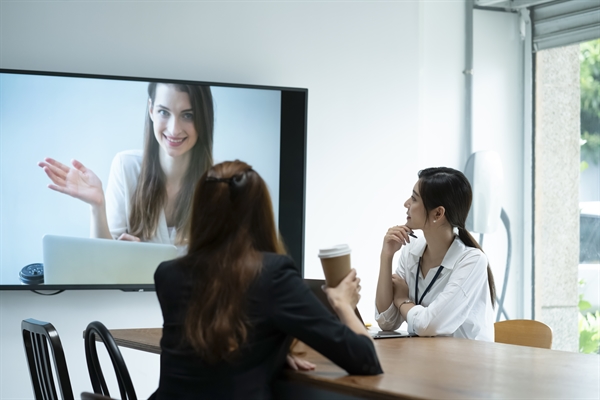 Illustrative. Photo: Uniphore
COVID-19 pandemic is a very unique challenge, an unprecedented challenge that simultaneously affected the world, Kalidas Ghose, FE Credit CEO, answered an interview on Ho Chi Minh City Television.
"We continue our business growth safely. There is no risk. Risk management is going to become very important as the world comes out of orbit because this is the time which will determine who is going to be successful and risk management is a key element."
When the service was introduced to him, he was a bit apprehensive and skeptical whether voice AI will work or not because customers have never been tried it in Vietnam.
"We were not sure whether this would work. In fact, we were relatively sure that this will be a serious challenge. But at the end of it I must say that the technical team at Uniphore never lost their patience and made sure that ultimately, we were able to implement the system as we wanted to be," recalled Kalidas Ghose.
According to Uniphore's co-founder, the overall market is potentially about $10 to $12 billion market in terms of the total addressable market. And the firm enjoys three-fold growth in revenue every year.
Conversational Automation company Uniphore is on mark to reach $100 million in annual recurring revenue for the year 2021-22 on the back of expansion, increased adoption of digital transformation and strong net recurring revenues from its existing customer base, Ravi Saraogi said.
 "We have a fairly good team in Vietnam. We are going to expand the overall market by about three times in terms of revenue, automatically, that will have an impact on the team as well," he said, adding the company is growing at a rapid pace. The growing is at about 3X year-on-year over the last two, three years globally. Asia business is growing at the same pace.
---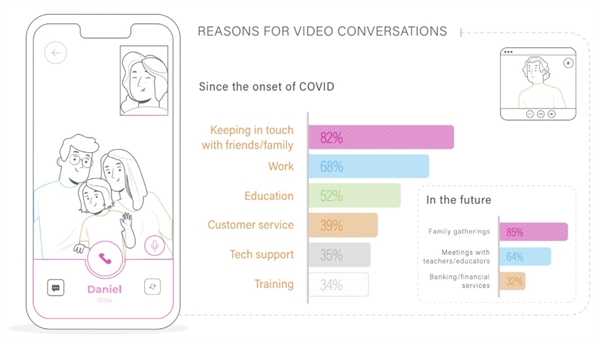 Source: Uniphore
How to get 200% growth in Vietnam?
Having technology alignment with Vietnamese market was among key factors that support its business growth in Vietnam. Uniphore services have been executed in Vietnamese language.
Besides, Uniphore is building a strong team in Vietnam, who are local engineers and developers. Focusing on building local partnerships allows the firm to expand in the market. "We enabled remote functioning contact centers, right in the pandemic, when agents started working from home," said Ravi.
The customer adoption of digital technology is growing in Vietnam and conversational artificial intelligence is conducive to fueling this demand. As people adopt new digital technologies, conversational AI is a necessary change for conducting business.
Pandemic has changed the customer behavior. Earlier, enterprises used human agents and sales agents to meet up with customers, take down the data verbally and then fill out application forms. Now, the process is conducted automatically by AI voice service.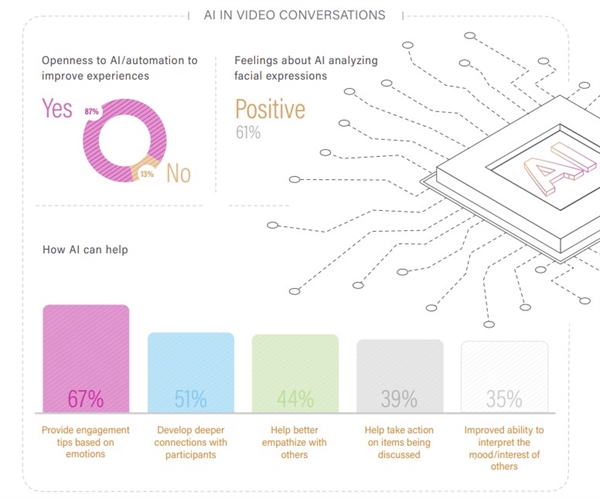 Source: Uniphore
Today we have customers who can chat on Zalo or Whatsapp or any other conversational medium in chat modes and they can complete the entire application simply by having automated interaction with the machine and that is so convenient for the customer.
With one aspect of customer behavior change, conversational AI is a part of business transformation to cater to latest behavioral trends in the marketplace. But there are other aspects to conversational AI as well.
With the solution, answering phone calls for customer queries and service requests become completely automated, and at the same time automation does not take away the customers. The service quality will be maintained while achieving the same objective at a much lower cost, commented FE Credit CEO. 
Same category news