NextPay plans to raise up to $100mln via private placement ahead of IPO
Khanh Minh
Friday |

08/28/2020 15:40
---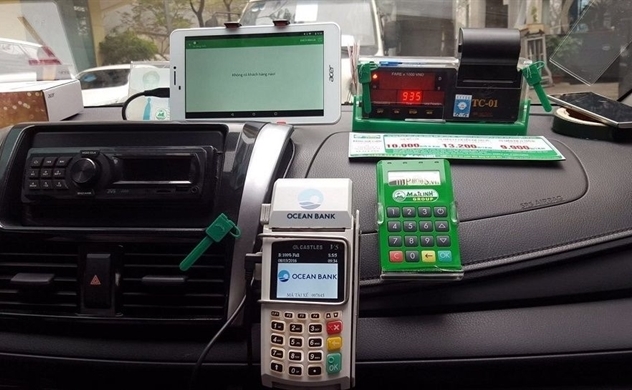 Photo: mPOS Technology
E-payment firm NextPay plans to raise $60 – 100 million via private placement early next year, ahead of IPO and exchange listing in 2022, CEO Nguyen Huu Tuat told Deal Street Asia.
The firm is looking for strategic investors to offer 20 percent stake in the company. Tuat told the news outlet that he is in talks with five investors in US, Japan and South Korea.
His company will become the first fintech firm in Vietnam to proceed an initial public offering and list shares on Ho Chi Minh City Stock Exchange.   
Last year, NextPay was formed after merger between two Hanoi-based FinTech startups, Vimo Technology and mPOS Technology. Both were founded in 2014.
After the deal CEO of mPOS Technology Nguyen Huu Tuat became CEO of NextPay while Nguyen Hoa Binh, who founded both companies became chairman of the e-payment firm. CEO of Vimo, Do Cong Dien became COO of NextPay.
Last year, NextPay was in talks with five different investors to raise about $30 million in a Series B round.
There is lots of competition in the space in Vietnam, from companies like MoMo, Moca, Viettel Pay, Zalo Pay, AirPay and ePay.
Vietnam is particularly suited for the proliferation of contactless payment and other digital payment startups, as about 70 percent of the population uses smartphones.
The country's government wants to promote digital payments as a way to reduce the use of U.S. dollars and to reestablish the dominance of Vietnamese currency.
Source: Deal Street Asia
Same category news