IDG Captial sponsors blockchain startup Metain to make real estate investing in Vietnam more affordable
Que Anh
Monday |

09/19/2022 15:45
---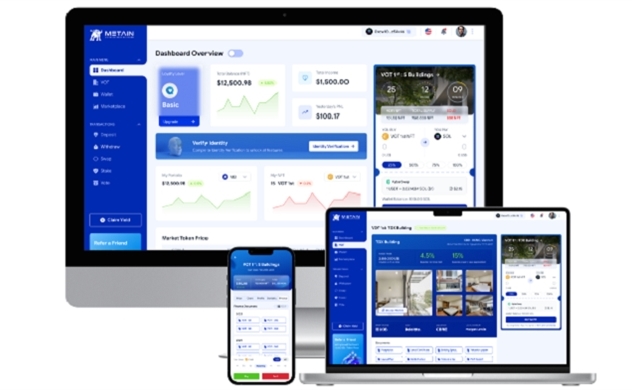 Photo: Internet
IDG Capital Vietnam has made an undisclosed investment in Metain, a blockchain-powered co-investment platform focused on real estate.
This collaboration is intended to promote the growth of NFT real estate and draw more global investors to participate in blockchain-powered proptech in Vietnam.
Among other investment forms, real estate investment offers the highest ROI with the lowest risk. However, its characteristics generate significant entrance obstacles for private investors, such as large investment money and a time-consuming, multiple-transaction procedure.
Metain makes income-generating assets accessible, simple, safe, transparent, and trustworthy for investors. The platform's goal is to expand the Vietnam real estate investment industry and make it more accessible by utilizing blockchain technology to supplement, rather than replace trustworthy ways.
Duc Tran, General Partner at IDG Capital, said: "Income-producing property is real estate you invest in to make money from current rental payments, appreciation in market price, or adding value with additional revenue streams. Last but not least, their aims are only around Central Business District properties whose evaluations are the most stable with an all-time uptrend, compared to other options."
"With the high security, instantaneous settlement, transparent and seamless transaction process, blockchain, smart contract and NFT technology are transforming the real estate industry and will become the key trend in the next decades. The next challenges would be how proptech investors' pennies with a reliable setup and how to grow these pennies via choosing the right investment assets to acquire. And we believe that we are on the right track of that," said Nhan Tran, CEO of Metain.
Source: e27
Same category news