BrightCHAMPS acquires Schola, a leading communications and English-learning platform for kids in South-East Asia
Khanh Minh
Thursday |

08/25/2022 10:15
---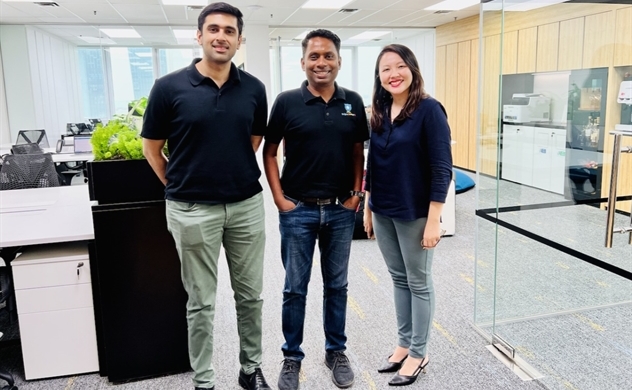 From LtoR_ Aditya Gupta, Ravi Bhushan, Nhu Tran Le Thanh
Global edtech platform, BrightCHAMPS, has announced the acquisition of Singapore-headquartered Schola, a live-learning platform for kids to master communication and English skills, in a $15 million cash & stock deal.
The acquisition comes on the heels of its $100mn investment war-chest announcement in June, and is in line with BrightCHAMPS' vision of becoming the one-stop destination for all next-gen life skills for kids in the K-12 segment.
Schola was founded in 2019 by former senior Facebook executives, Aditya Gupta and Nhu Tran Le Thanh. The company offers a variety of courses in a live, 1-on-1 class model for kids from 4 to 15 years of age to build important capabilities for successful global careers tomorrow.
These skills include communications, public speaking, leadership presentation, confidence-building, and several others. Additionally, Schola courses have been designed keeping in mind the particular needs of kids who are first-generation English speakers, with an emphasis on learning through real-life practice of spoken English.
This has led to the company's consistently industry-leading customer-satisfaction score of 9.6/10.
Schola's interactive and immersive curriculum is delivered by teachers who have TEFL or TESOL teaching certificates with native-level or equivalent English speaking proficiency.
The company currently offers classes to students from 12 countries, including Vietnam, Thailand, Korea, Japan, Malaysia, and others.
Launched in 2020, BrightCHAMPS is currently valued at $650 million, after raising $63 million from marquee names across geographies such as US-based GSV Ventures, Singapore-based BEENEXT, and Premji Invest and Flipkart co-founder Binny Bansal-backed 021 Capital from India.
One of the fastest growing edtechs, globally, it currently employs thousands of educators delivering 300k classes every month across its coding, financial literacy, and robotics verticals for kids between 6 to 16 years of age to help them become future-ready and thrive in a modern world.
BrightCHAMPS is a global edtech company poised to deliver access to real learning skills to students around the world. The company's aim is to bridge the gap between school education and children's real learning needs.
It aims to empower students to be technologically, financially, and socially smart by leveraging Invisible Learning to nurture the inner potential of every child. BrightCHAMPS' methodology relies on play-based learning, and includes features like customised learning journeys, quizzing and parental dashboards.
Same category news