Vietnam's VC funds form alliance to support startup ecosystem
Khanh Minh
Saturday |

11/28/2020 21:39
---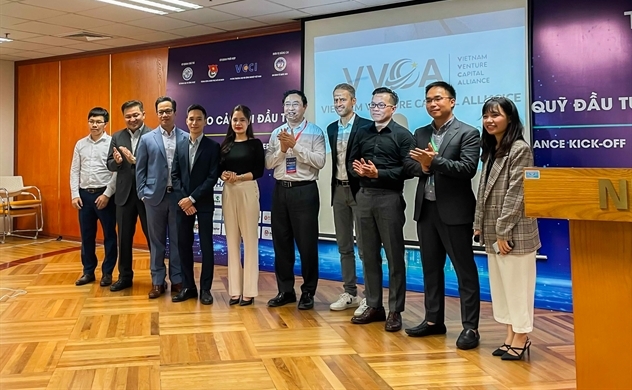 Photo courtesy of ThinkZone
Investment funds led by VC firms and accelerator ThinkZone have founded the Vietnam Investment Fund Alliance to support startup ecosystem and promote venture capital environment in Vietnam, ThinkZone said in a statement.
The newly-established alliance which was announced during TECHFEST 2020 has 17 members including ThinkZone Ventures, 500 Startups, CyberAgent Capital, Vietnam Investment Group, Openspace Ventures, Access Ventures, Quest Ventures , Genesia Venture, Monk's Hill Ventures, eWTP Capital, Teko Ventures, VIC Partners, Venturra, Next100, Nextrans, FEBE Ventures, Duane Morris.
The alliance is expected to help increasing the efficiency in attracting capital, introducing investment opportunities, providing support to foreign investors, focusing on 3 main tasks including issuing annual summary reports on investment activities in Vietnam, organizing a dialogue with the Government on investment in innovative and innovative start-ups and propose policies to improve the startup investment environment, and acting as an official focal point for investment in the ecosystem to link with investment networks.
The Vietnam Investment Fund Alliance is a non-legal entity, consisting of investment funds operating together, sharing investment knowledge, market information, as well as pointing out and proposing solutions for investment.
Vietnamese startup ecosystem has become dynamic. Last year, the country ranked third in Southeast Asia in the number of active startups, with more than 3,000 startups from diverse fields.
At the same time, Vietnam ranked second in Southeast Asia in attracting venture capital investment, surpassing Singapore, behind Indonesia.
VC funds to inject $800 mln in Vietnamese startups
In separate development, 33 investment funds have committed over $800 million to support the country's startup ecosystem over the next four years. According to an agreement signed between the government and local and international VC firms at the Vietnam Venture Summit 2020.
The Venture Capital firms come from Korea, Japan, Singapore, Indonesia, and Vietnam.
Last year, at the Vietnam Venture Summit organized for the first time, VC firms committed $425 million startup investment through 2021.  
According to a report by Do Ventures, 2019 was the most favorable year ever for Vietnamese tech startups with $861 million, up 92 percent from 2018. The main driver for bigger cheques was later-stage companies such as Tiki, VNPay, and Sendo.
In pandemic-battered 2020, investment proceeds in the first half of the year has decreased by 22 percent, from $284 million to $222 million, due to travel restrictions and uncertainties in global financial markets.
Same category news