Vietnam's lesgislators to ratify free trade agreement with EU at next meeting
Bich Phuong
Thursday |

02/13/2020 11:26
---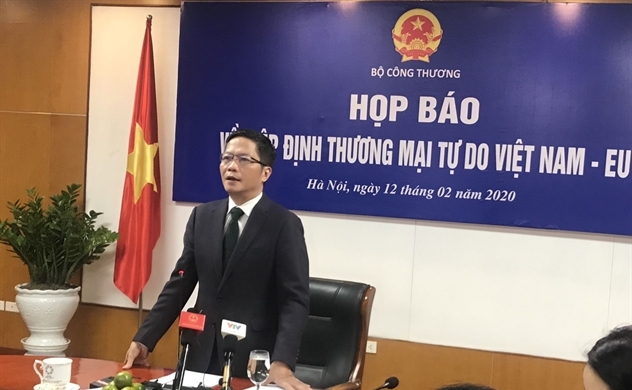 Photo: baoquocte.vn
Vietnam's National Assembly is scheduled to ratify the Vietnam-EU free trade agreement at its upcoming meeting, Industry and Trade Minister Tran Tuan Anh told a press briefing on on Wednesday.
European Parliament's decision to approve the deal is an important step in the relationship between Vietnam and the EU, making the Southeast Asian country the vanguard in international integation.
Vietnam's National Assembly is scheduled to have a meeting in May, he said at the press meeting following the European Parliament's ratification of the EVFTA earlier the same day.
He described the free trade agreement as a lever for growth, opening up opportunities to infiltrate into a market with a gross domestic product of $18 trillion. EU values Vietnam as a comprehensive and trustworthy partner in Southeast Asia and the world over.

European Union is one of Vietnam's current top two importers.
Vietnam's gross domestic product could be added by 4.6% with the free trade agreement and exports to the European market is projected to rise 42.7% by 2025, according to Ministry of Planning and Investment.
► EU seen opening up trade to Vietnam, closing door to Cambodia: Reuters
Source: The Gioi & Vietnam
Latest news
Reuters | Alexandra Alper, Humeyra Pamuk