Vietnam's health ministry confirms four new Coved-19 cases in major cities
Luu Van Dat
Wednesday |

07/29/2020 21:17
---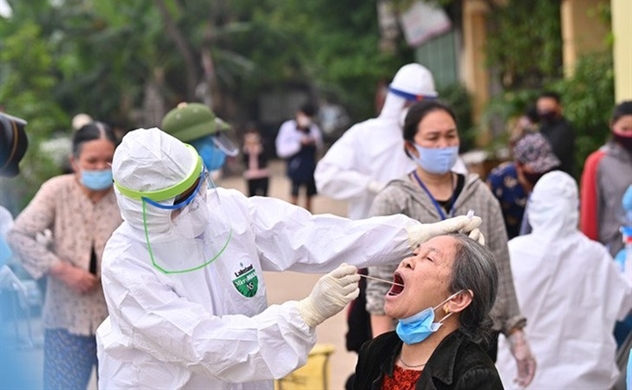 Hanoi health officials find 21,000 people returning from Da Nang. Photo: suckhoedoisong.vn
Ministry of Health on Wednesday evening confirmed four Coved-19 patients in the capital Hanoi, Ho Chi Minh City and the Central Highlands province of Dak Lak.
When the four patients Hanoi, Ho Chi Minh City and the Central Highlands region were detected to have contracted coronavirus after initial tests, the country has been on high alert and bracing for a big rise in coronavirus cases
Vietnam, which has been praised for its response to the pandemic, reported it's the first local community transmission case after three months. The number of new local cases has risen to 34 in just five days.
Hanoi, Ho Chi Minh City and other localities are growing fears when tens of thousands of people holidaying in the tourism hot spot of Da Nang, coastal city in central region. The tourists may have transported the virus across the country over recent weeks.
21,000 Da Nang returnees found in Hanoi
Health officials in Hanoi have found 21,000 people returning from Da Nang, including 87 people got fever, cough and short of breath, said the Steering Committee on COVED-19 Prevention and Control.
All of these people have been quickly sampled.
Nam Tu Liem district had reviewed 1,177 people returning from Da Nang and Quango Ngai. Among them, 20 people with cough, fever and were transferred to Ha Dong General Hospital, said Chairman of the district People's Committee Tran Duc Hoat.
Meanwhile, Tay Ho district reviewed 926 cases returning from Da Nang, including 5 cases with cough, fever.
In Ho Chi Minh City, authorities locked down a 100-meter alley in Ward 16, District 8, that was visited by "Patient 450" on July 23 and 28. About 50 households live in the alley.
The country has recorded 34 community transmission cases since Saturday, 26 in Da Nang, three in Quang Nam Province, two in Ho Chi Minh City and one each in Hanoi, Quang Ngai Province and Dak Lak Province, bringing the country's patient tally to 450.
All of the new patients are linked to Da Nang City.
More than 16,000 people are under quarantine nationwide, including 13,000 people are isolated at quarantine facilities, 375 at hospitals and the rest at home.
► Hanoi and Ho Chi Minh City on high alert after suspected cases of Covid-19 reported
Latest news