Vietnam to spend $9 billion to build Ho Chi Minh City - Can Tho Railway
Bao Dai
Wednesday |

01/11/2023 13:31
---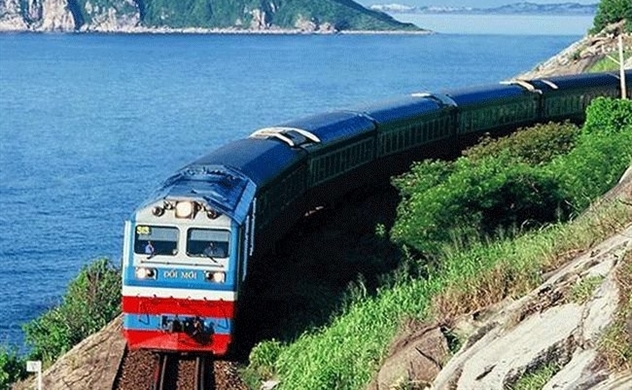 Photo: Internet
The Ho Chi Minh City to Can Tho Railway Project's overall funding is expected to be over $9 billion.
According to the Railway Project Management Board provided to the Ministry of Transport, the direction of the Ho Chi Minh City - Can Tho railway line commenced from Binh Duong (An Binh station) to Can Tho (Can Tho Station), through 6 provinces/Cities with a total length of 174.42km.
The construction scale consists of 15 stations, and 11 maintenance, repair, examination, and adjustment stations, and is electrified to double line standards (1,435 mm).
In terms of the organization plan, passenger ships from Tan Kien and Binh Trieu Station to Can Tho Station were arranged, as well as a number of suburban trains from Tan Kien Station to Tam Hiep Station. The products will run from Tan Kien to the stations at An Binh and Can Tho.
The scale above is anticipated to need a total budget of around $9.07 billion with the aforementioned design concept (about VND214,948 billion).
The Railway Project Management Board has proposed using the PPP mode (Public-Private Partnership) to raise project investment funding.
Investors raise money to build infrastructure, test it, and then give it back to the state via BTL contracts (Build-Lease-Transfer), with the expense of clearing the land being covered by the state budget.
The Railway Project Management Board has been given the task by the Ministry of Transport to prepare for the project investment under the medium-term public investment plan for the years 2021–2025. 
The project investment preparation is to be finished before 2025 and implemented before 2030, and the pre-feasibility study report is to be completed in the Q4 of 2022.
The Ho Chi Minh City to Can Tho railway is 174.42 kilometers long overall. It begins at An Binh station in Binh Duong, travels through six provinces and towns, and ends at Can Tho station. The train uses advanced technologies, with a design speed of up to 190 km/h.
Source: CafeF
Same category news