Vietnam to cut 30% jet fuel environmental tax to back virus-hit carriers
Xuan Thinh
Friday |

06/26/2020 15:09
---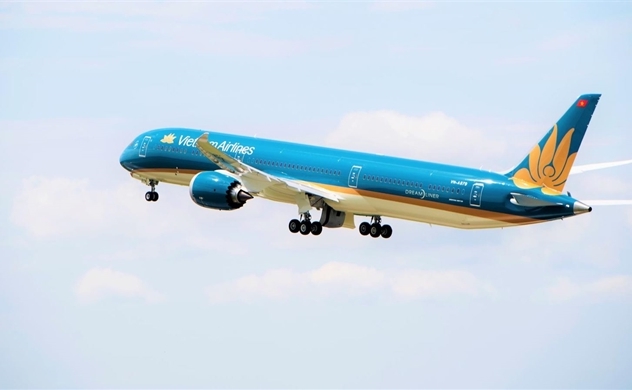 Vietnam's air carriers are expected to transport only 61.2 million passengers in 2020, down 22.6 percent from 2019. Photo: VNA
Vietnam plans to cut environmental protection tax on jet fuel by VND900 ($0.04) per liter till end of 2020 to support local aviation sector, according to a posting on government news portal.
Ministry of Finance is seeking government approval to lower environmental protection tax on jet fuel to VND2,100 ($0.09) from VND3,000 ($0.13) per liter to support local air carrier.
The policy which is proposed to take effect till end-December will help the aviation industry to recover after severe impacts of the COVID-19 pandemic.
The tax cut is expected to cost the State budget VND87.3 trillion ($3.76 billion) each month. Budget revenue from environmental protection tax increased steadily since 2012.
In 2012 environmental tax collection for jet fuel was about VND11,676 billion ($503 million). The figure increased to VND11,849 billion ($510 million) in 2013. In 2019, jet fuel environmental tax collection increased sharply to VND63,079 billion ($2.7 billion), according to the ministry.
The ratio of the tax collection to total state budget revenue has increased from over 1% to over 4%. Average revenue of environmental protection tax on jet fuels during 2015-2019 period was at VND2,939 billion ($126.4 million) per year.
Vietnam has initially controlled the pandemic. However, the disease continues to cause issues around the world.
Vietnam's air carriers are expected to transport only 61.2 million passengers in 2020, down 22.6 percent from 2019, according to the Civil Aviation Authority of Vietnam.
► Vietnam Airport Corp. sees 2020 profit to drop 80% to $86.5mln on virus
► Budget carrier Vietjet sees 2020 profit to drop nearly 100% to $4.3mln on pandemic