Vietnam, Thailand to meet in October to discuss hiking rice export prices
Thanh Dat
Monday |

09/19/2022 16:37
---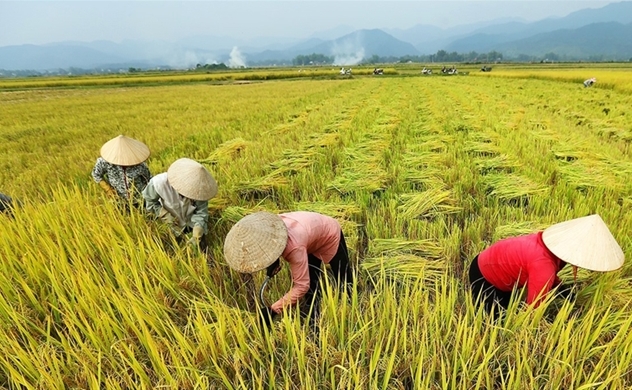 Photo: James Borton
The second- and third-largest rice exporters in the world, Vietnam and Thailand, will begin discussions to increase rice export prices, Nikkei reported.
Vietnamese Agriculture and Rural Development Minister Le Minh Hoan will meet with Thai Agriculture and Cooperatives Minister Chalermchai Sri-on in Vietnam on October 6 and 7 to discuss the nations' agricultural cooperation, especially rice export pricing, according to Thai government authorities.
The two rice exporters could raise prices by almost 20%, adding fuel to global inflation amid the Russo-Ukrainian War.
Early on September 19, 2022, the two nations decided to collaborate to raise rice export prices. The Officials said that their rice farmers are unable to afford rising production expenses due to the soaring of fertilizers, agricultural chemicals, and fuel.
In order to maintain sufficient local supply, India, the largest rice exporter in the world, implemented a 20% export duty on the shipment of some varieties of rice last Friday.
After India imposed the duty, rice export prices in Vietnam already started to rise.
Vietnamese rice export prices leveled off at approximately $385 in August, while Thai rice export prices increased by almost 7% to $446 per ton, according to data from the U.N Food and Agriculture Organization.
In 2021, there were 51.63 million tons of rice exported worldwide, according to the U.S. Department of Agriculture. India made up 41% of the total, and Vietnam and Thailand each contributed about 12%. While China and the Philippines are the two countries that import the most rice worldwide, Japan also imports rice for use in processed foods.
Source: Nikkei Asia