Vietnam reports first coronavirus death as cases surge to 509
Xuan Thinh
Friday |

07/31/2020 15:11
---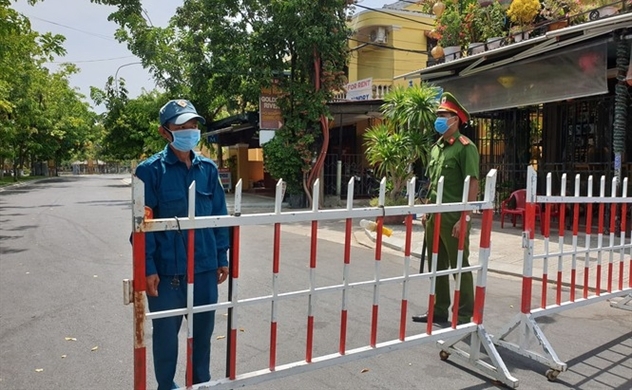 Vietnam reported the first death from coronavirus as this morning the nation recorded the biggest daily increase in new cases, with 45 more patients all from Danang, where the new outbreak occurred.
Patient 428, a 70-year-old man, who lives in Hoi An city, Quang Nam Province, visited Da Nang Hospital for his kidney-related illness on July 9th, said Ministry of Health.
The patient with high blood pressure, ischemic heart disease, heart failure, pneumonia was found to have contracted the virus on July 27th. He was transferred to medical facility in Hue on July 30th.
The death was caused by his serious health condition with critical heart disease in combination with coronavirus. He suffered respiratory failure due to heart failure and COVID-19. The 70-year-old man has a history of chronic renal failure and have been on dialysis twice a week for more than 10 years, said the ministry.
At 5:30 on July 30, the patient got respiratory failure. Two hours later, he had slow heart rate, cardiac arrest. The patient received continuous intravenous dialysis treatment.
He was rushed to Hue Central Hospital on the same night. At 0:25 on July 31, the patient was admitted to Emergency Recovery Department at the hospital in critical health condition and he passed at 5:30 on July 31.
He was among 10 patients linked to Da Nang Hospital announced on July 27th. They are seven patients and four medical workers at the hospital.  
The new outbreak began when Patient 416, a 57-year-old man in Da Nang tested positive with the novel coronavirus five times.
Nation's patient tall has risen to 509 with 45 new cases reported on morning of the same day. Infected cases of the new outbreak has surged to 80 as of Friday afternoon.
Acting Minister of Health Nguyen Thanh Long ordered local government in Da Nang to conduct drastic measure to prevent the spread of the virus such as speeding up the tracking of those who had close contact with confirmed cases or suspected cases.
Deputy Minister of Health Truong Quoc Cuong signed a decision to issue medical supplies to the city for better prevention tasks.
Besides medical equipment, nearly 1,000 people were mobilized to serve the prevention and control of epidemics in the city. Hundreds of people have been trained to take samples, trace infected patients or those who have contact with patients.
► Vietnam reports 45 single-day Covid-19 infections, a record high
► Ho Chi Minh City shuts bars, bans gatherings to battles new coronavirus outbreak
Same category news