Vietnam outstrips Thailand in rice export price
VOV
Wednesday |

08/12/2020 15:19
---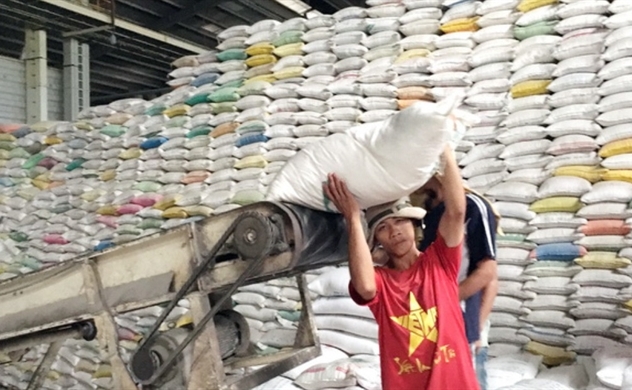 Photo: baodautu.vn
Each ton of 5% broken white rice from the country was priced $15 higher in comparison with the same product from Thailand as of August 8, Vietnam Trade Office in Thailand said.
This decline in the price of Thai rice exports can largely be attributed to the appreciation of their currency, the baht, against the US dollar, which has consequently seen the neighbouring country's rice export prices lose its competitive advantage over rivals.
At present, the free on board, also known as FOB, prices of 5% broken rice from Thailand stands at around $460 per tonne, $90 higher than Indian rice and $8 higher than Vietnamese rice.
According to the nation's Trade Office in Thailand, the Thai Government is considering changing policies in rice exports in order to regain the export growth momentum it had in comparison with its competitors such as Vietnam and India.
In line with these changes, amended policies will largely focus on speeding up marketing activities, reducing production costs, and researching new rice varieties.
Furthermore, the Ministry of Commerce of Thailand will work alongside the Rice Exporters Association to seek new partners in order to expand markets as several international partners remain keen on Thai rice as a result of its high quality.
Moreover, various heads of Thailand's trade offices abroad have been encouraged to organise trade promotion activities whilst seeking out potential markets.
According to a report released by the Agro Processing and Market Development Authority (Agrotrade), Vietnam exported approximately 3.9 million tonnes of rice worth $1.9 billion during the first seven months of the year, representing a year- on- year decline of 1.4% in volume and an increase of 10.9% in value.
The average export price of rice during the first half of the year also enjoyed a surge of 13% to $487.6 in comparison to last year's corresponding period.
Same category news
NYT | Chau Doan, Livia Albeck-Ripka