Vietnam coronavirus-linked deaths rise to five on Sunday, tally hits 590
Xuan Thinh
Sunday |

08/02/2020 14:49
---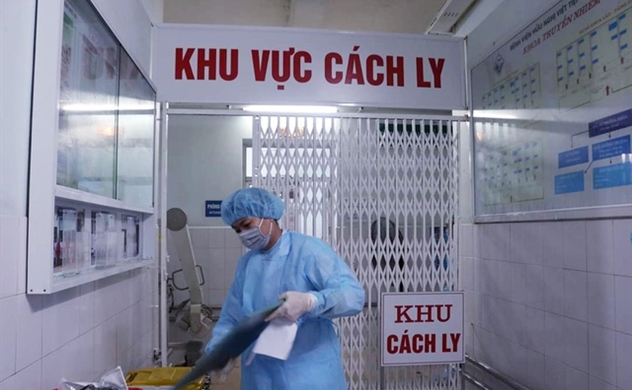 Photo: suckhoedoisong.vn
Coronavirus-related fatalities in Vietnam hit five today after two more with underlying health problems died, reported Ministry of Health.
With the new fatalities, Vietnam has reported deaths related to Covid-19 for three consecutive days from Friday.
The two women, who had suffered severe medical health conditions and infected the novel coronavirus, died at their eighties on Sunday morning.
Patient 524, who was a 86-year-old woman from Quang Nam province that neighbors Da Nang, was admitted to Da Nang Dermatological Hospital from July 11-16. She got heart failure, chronic kidney failure.
On July 18, she got a fever and was transferred to the Binh An General Hospital and then the Quang Nam Regional Hospital on July 27.
She was then transferred to the Hue Central Hospital in the neighboring Thua Thien-Hue Province on July 31, her body already weakened. She was confirmed positive for the novel coronavirus the same day.
She was announced dead at around 5:30 a.m. on Sunday. Causes of her death were septic shock, acute respiratory failure, multiple organ failure and Covid-19, the ministry said.
Patient 475, who was an 83-year-old woman with osteoarthritis and resident of Da Nang city, was admitted to the Da Nang Hospital from July 12.
The elderly had been been confined to her bed for six years and had a stomach surgery, before she was found to have contracted coronavirus. The patient who suffered diarrhea and stomachache on July 12 and developed fever on July 17.
She tested positive for the novel coronavirus 13 later and was announced dead at around 5:45 a.m on Sunday.
Causes of her death were acute coronary syndrome, cholecystitis, osteoarthritis, hypertension and Covid-19.
Earlier on July 31 and August 1, the Ministry of Health confirmed three deaths related to Covid-19. They are patients numbered 499, 437, and 428.
On Sunday morning, the country's health authorities confirmed four new patients.
Two of the new cases are linked to Da Nang, the country's major Covid-19 hotspot, a man from Ho Chi Minh City and another from the central province of Quang Ngai. The other two patients are Vietnamese citizens repatriated from Russia and quarantined upon arrival.
The new infections have risen the country's Covid-19 tally to 590 cases so far, including 212 active patients.
► 40 new Covid-19 cases, one death reported in a single day in Vietnam
Same category news