Vietnam confirms second human-to-human coronavirus transmission
Luu Van Dat
Saturday |

02/01/2020 12:17
---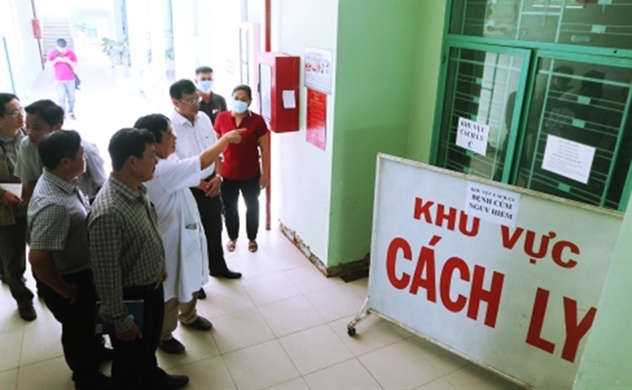 Photo: baokhanhhoa.vn
Vietnam has reported second case of human-to-human transmission of the new coronavirus inside the country, Ministry of Health said in a statement on weekend.
The newly-confirmed patient has raised Vietnam's total number of cases to 6.
Unnamed female patient is a 25-year-old receptionist of a hotel in Nha Trang. She contracted the deadly Coronavirus after having contact with two Chinese citizen Li Ding (66 years old) from Wuhan and his son Li Zi Chao (28 years old).
The two Chinese nationals were later tested positive with when staying in Vietnam. One of them has been cured.
The second patient to contract the virus inside Vietnam got cough, fever two days after had a conversation and arranged room for the two Chinese patients.
The patient who is in good health condition is put under quarantine and treatment at the Khanh Hoa Tropical Hospital.
Li Zi Chao has been reported as the first human-to-human transmission case of Coronavirus inside Vietnam. He contracted the disease from his father visiting from Wuhan. Li Zi Chao had been living in Long An for the last four months before receiving his father and mother. The woman tested negative with the virus. 
Khanh Hoa is strictly implementing the disease prevention due to nCoV. The tourism industry has stopped receiving Chinese tourists since January 28 after the first case was detected.
In 2019, the province welcomed 2.4 million Chinese tourists, accounting for 70% of the province's international visitors.
The outbreak of pneumonia began in Wuhan, the capital of Hubei province in China in early December, then spread rapidly. China today reported the number of deaths due to nCoV pneumonia virus increased to 259, the number of pneumonia patients to 11,943.
The World Health Organization is looking closely at cases of person-to-person transmission outside of Wuhan, which would suggest that the virus may have the potential to spread further.
The organization declared a global emergency because the nCoV pneumonia epidemic has spread to 27 countries and territories around the world.
► Death toll surpasses 200, Vietnam suspends visas for Chinese nationals on new virus fears
Latest news
Reuters | Alexandra Alper, Humeyra Pamuk