Vietnam confirms 9 new Covid-19 cases, patient tally hits 459
Khanh Minh
Thursday |

07/30/2020 10:37
---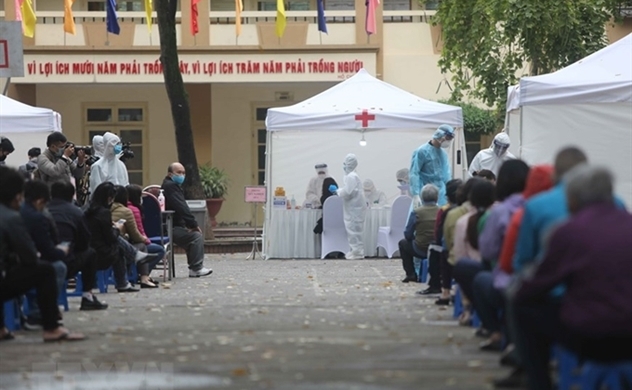 Photo: suckhoedoisong.vn
Health officials reported nine more Covid-19 patients on Thursday morning, including 8 cases in Da Nang city and another in Hanoi, said the National Steering Committee for COVID-19 Prevention and Control.
With the newly confirmed coronavirus cases, total infections of the new outbreak has risen to 43. All linked to Da Nang city, the country's biggest Covid-19 hotspot.  
Five out of the nine new patients, aged between 32 and 76, are nurse, patients, and relative of patients at Da Nang Hospital. The others are residents of the city and a visitor.
Vietnam has confirmed 459 infections, of which 90 cases are active. There has been no death to date. The country has resumed battling a new outbreak since weekend after 99 days without new local infection. 
Domestic attention is focused on the country's long land border, which it shares with China, Laos and Cambodia. Vietnam is cracking down illegal boundary crossings. Several people including Chinese nationals have been arrested. 
► Vietnam's health ministry confirms four new Coved-19 cases in major cities
► Hanoi and Ho Chi Minh City on high alert after suspected cases of Covid-19 reported
Latest news