Vietnam and US plans to build $6.2bln power plant in central region
VIR | Phuong Ngan
Thursday |

07/02/2020 10:19
---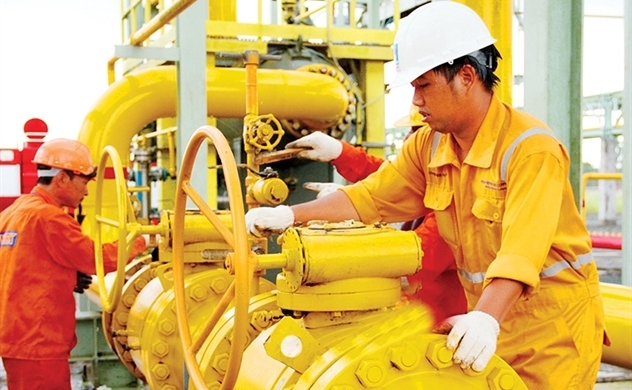 Illustrative. Photo: VIR
The US-Vietnam joint-stock company - Chan May LNG JSC will sign agreements involving American equipment and construction of a power plant worth $6.2 billion in Thu Thien - Hue.
The $6.2 billion gas-fired power plant which includes a liquefied natural gas port for, an on-shore LNG terminal, and a storage plant will have power generation capacity of 4000MW, Vietnam Investment Review cited information from investors.
The project is divided into two phases. The first of 2,400MW is targeted to be completed and delivered in 2024. The second of 1,600MW is to be delivered by 2028.
The company expects the project to be integrated into the national power development plan within the next few months and meet all government regulatory requirements. About 3.5 billion cubic metres of gas per year will be imported from the US for the plant operation.
The consortium team for the Thua Thien-Hue power plant consists of international environmental firms with a combined experience of over 80 years in Vietnam, while the US investors and developers have a combined total of 60 years of development experience in the country.
Development of an LNG power plant in the Chan May-Lang Co EZ will likely generate positive economic impacts in a variety of ways on the local economy from the construction to the operational phase.
"Chan May LNG is pleased to support delivery of a world-class project in Thua Thien-Hue. We aim to achieve this by bringing together experienced professionals with first-hand knowledge regarding financing, supply, construction, and operation of LNG power development," the paper cited John Rockhold, CEO and vice chairman of Chan May LNG.
The United States is currently the world's largest producer of natural gas. The gas supplies nearly a third of US primary energy usage and is the primary heating fuel for approximately half of US households.
While the majority of natural gas is delivered in its gaseous form via pipelines in the US, the growth in the international market for natural gas has given rise to the use of natural gas in a liquefied form.
Data from 2017 shows that the US exported over 700 billion cubic feet of natural gas in the form of LNG in large tanker ships, along with small quantities shipped by container or trucks. In total the following year, US LNG had been delivered to 27 countries on five continents and the list of destinations has continued to grow since, especially to countries like Vietnam.
Source: VIR
Same category news