US and Vietnam agree to end timber trade investigation
Thuy Dung
Saturday |

10/02/2021 22:00
---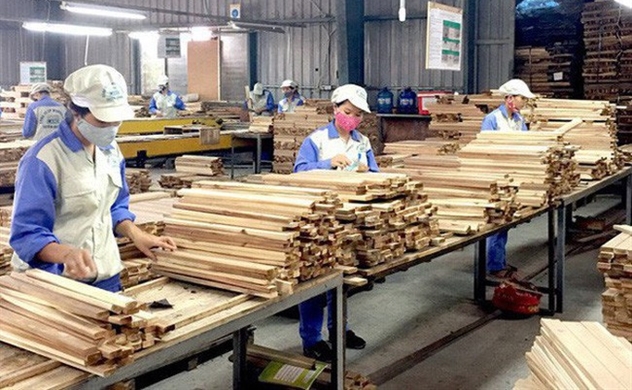 Export turnover of timber and forest products reaches USD8.97 billion in 9 months. (Photo: cafef.vn)
Minister of Agriculture and Rural Development Le Minh Hoan and U.S. Trade Representative Katherine Tai signed an agreement addressing U.S. concerns in the Vietnam timber Section 301 investigation on Friday.
The USTR investigation on Vietnam's timber exports was initiated in October 2020 under Section 301 of the Trade Act of 1974.
In an announcement released by the Office of the U.S. Trade Representative, Katherine Tai commended Vietnam for its commitment to address concerns regarding the importation and use of timber that is illegally harvested or traded.
With this Agreement, Vietnam will provide a model – both for the Indo-Pacific region and globally – for comprehensive enforcement against illegal timber, she said, adding that the USTR looks forward to working with Vietnam to deepen collaboration and information exchange, including through a newly created Timber Working Group.   
The Agreement contains multiple commitments by Vietnam on issues related to illegal timber, including commitments to improve its Timber Legality Assurance System; keep confiscated timber (i.e., timber seized for violating domestic or international law) out of the commercial supply chain; verify the legality of domestically harvested timber regardless of export destination; and work with high-risk source countries to improve customs enforcement at the border and law enforcement collaboration. 
The agreement will become effective 30 days after the date of signing.
The U.S. is currently the largest timber exporter of Vietnam. The Southeast Asian nation gained $7.4 billion from exporting timber products to the U.S. in 2020, making up 57 percent of the nation's total timber export value.
Despite negative impacts of COVID-19, Vietnam's timber exports to the U.S. witnessed a year-on-year increase of 58.8 percent over the first eight months of 2021, reaching $6.4 billion.
Source: VGP
Hot news of the day